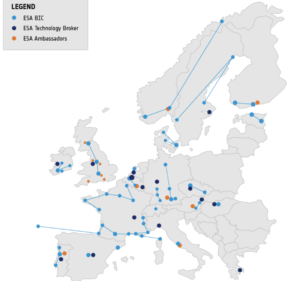 Paris, 18 March 2021. – The European Space Agency (ESA) has opened a business incubator in Greece, the agency's new General Director, Josef Aschbacher, said on Twitter.
"We warmly welcome Greece to the expanding @Space4Europe family where over 180 new start-ups are taken in yearly at the ESA Business Incubation Centres across Europe," Aschbacher said.
ESA has a network of now 21 business incubators with plants and representations in more than 60 cities and 17 countries across Europe. In cooperation with their national partners, they support more than 300 start-ups currently under incubation, ESA says.
Over 700 start-ups have already been fostered through this unique public-private network, the agency says, with thousands of new high-tech jobs created. 180 new start-ups are entering the ESA BIC portfolio and network every year.