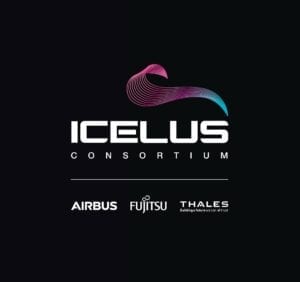 Paris, 10 March 2021. – Partners in competition: Airbus, Fujitsu and Thales team up for the British army and its tactical communication, Airbus said.
The companies signed a contract to work collaboratively on the upcoming Systems Integrator (SI) opportunity for the UK Ministry of Defence (MOD), Land Environment Tactical Communications and Information Systems programme – known as LE TacCIS, Airbus announced.
The partners have formed a team called ICELUS, led by Airbus, to "bring together a trusted collective of MOD strategic partners who have a unique breadth of expertise of defence communications networks".
ICELUS will focus on the upcoming LE TacCIS System Integrator (SI) opportunity to lead on the design and integration of the products & services for applications, infrastructures and networks, Airbus said. The LE TacCIS System Integrator is expected to be contracted by 2023/2024.
"In contrast to the current system's single source prime supplier model, elements of the LE TacCIS programme will be competed from industry who will be incentivised to deliver increased system agility, capability and value for money", Airbus said.
The LE TacCIS programme consists of multiple sub-programmes and projects with the aim to deliver the next generation of tactical military communications in the land environment, providing the means to make informed and timely decisions enabled by agile Communication Information Systems (CIS).