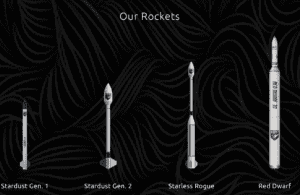 Paris, 1 February 2021. – Only a mile but a milestone: The American space start-up bluShift claims to have succeeded the first commercial rocket launch powered by biofuel.
The start-up based in Brunswick, Maine, launched its Stardust 1.0 prototpye from the Loring Air Force Base in Limestone, it announced on Twitter. It did not go much further than a mile, reports said, but marked an important milestone for the pioneering company.
It was the first rocket launch from Maine, at the same time, local media reported.
BluShift develops an entire line of rockets powered by biofuel.
"Not only does our approach increase performance by using a sustainably farmed, bio-derived fuel, but that fuel also mitigates the detrimental impact on the environment that traditional liquid and hybrid rocket motors can have," the company says.
"We've optimized the fuel, developed a test stand and injection system for two different scales of prototype, and are moving towards a sounding rocket launch by the end of this year."