by Blaine Curcio and Jean Deville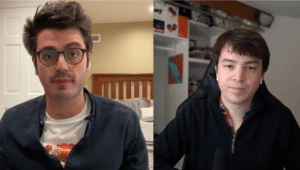 As part of the partnership between SpaceWatch.Global and Orbital Gateway Consulting we have been granted permission to publish selected articles and texts. We are pleased to present "Dongfang Hour China Aerospace News Roundup 18 Jan – 24 Jan 2021".
Hello and welcome to another episode of the Dongfang Hour China Aero/Space News Roundup! A special shout-out to our friends at GoTaikonauts!, and at SpaceWatch.Global, both excellent sources of space industry news. In particular, we suggest checking out GoTaikonauts! long-form China reporting, as well as the Space Cafe series from SpaceWatch.Global. Without further ado, the news update from the week of 18 – 24 January.
CASIC Announced Some New Details on their Satellite Factory
China Daily, among others, reported that CASIC's satellite factory in Wuhan had completed construction, and that it would start manufacturing satellites in March. An impressive feat for anywhere, this is particularly impressive given that 1 year ago, Wuhan was in the very beginnings of the Coronavirus pandemic, and would be on lockdown for more than 1 month.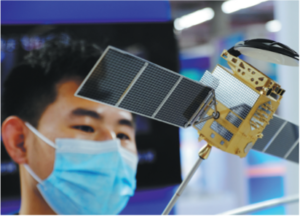 The factory was designed and built in 429 days, according to Zou Guangbao of CASIC Space Engineering Development Company, and will eventually manufacture 240 satellites per year. The article specifically mentions CASIC's Hongyun constellation of broadband satellites, a somewhat surprising development given the widely-held belief that China will announce/is actively planning a larger broadband constellation. Plausibly, Hongyun could be one layer/shell of such a constellation.
Also mentioned in the article is a rocket manufacturing facility being built by Expace in the same area–the Wuhan National Aerospace Industrial Base. The rocket complex includes such necessary infrastructure as its own power station, and boasts an initial production capacity of 20 Kuaizhou rockets per year, which seems quite reasonable given Expace's previous launch record of a handful of launches in both 2019 and 2020.
240 satellites a year, that's a lot of satellites, especially since Hongyun, the CASIC constellation mentioned in the article, should consist of 156 satellites. Very likely this means that the satellite manufacturing capacity could benefit other projects, including another in-house constellation called Xingyun, but also potentially other constellation projects outside of the "CASIC" sphere of influence.
And speaking of upcoming constellations needing satellite manufacturing capabilities…
Announcement of the (mysterious?) Tianxun IoT constellation
On January 21, the opening ceremony of the Jinyi Industry-City Integration zone took place in the subdistrict ("town") of Luodian, which is in the Northern district of Baoshan in Shanghai. Industry-City Integration Zones (产城融合示范区) are pilot projects initiated in 2016 by the NDRC to boost more integrated industrial parks with the city, taking into account the ecology, the urban environment, infrastructure, among other things.
Most interesting at this event was the launch of the Tianxun project, an IoT satellite constellation composed of 72 satellites, and which should be launched and completed over the next 3 years. The development and the launch of the first test satellite would take place in 2021. Beyond the space segment, the Jinyi Industry Zone is planning to host an ecosystem combining the space-based IoT with cloud computing, big data, as well as the design & product of satellites, ground terminals; aiming at both industry and B2C applications. The target is to reach a revenue of 10 billion RMB within 5 years.
Worth noting as well, two major space companies were present during the event:
SAST Institute 804 (aka Shanghai Institute of Electronic and Communications Equipment): an institute of SAST focused on subsystem level electronics
Shanghai Beidou Platform Company: a company formed by Beidou Satnav Fund (北斗导航基金) and SAST (上海航天局), which focuses on ground terminals and applications for IoT/Smart devices in multiple industries (Smart city, fishing, etc.)
These two companies will no doubt play a major role in supporting the Tianxun project.
With the test and launch of the first satellite taking place this year, it is very likely that the Tianxun IoT project will rely on existing satellite manufacturing capabilities. It's interesting to note that Baoshan District is just next to Nantong city, where Galaxy Space is building a satellite gigafactory. Other private startups such as Commsat also have significant satellite manufacturing capabilities that will be available in 2021 (also interesting note: Commsat had initially planned an IoT constellation of…72 satellites).
Jiuzhou Yunjian Announced a Round of Funding
Jiuzhou Yunjian announced a round of funding earlier this week, which is likely the first round of funding by a Chinese commercial space company in 2021. The company did not specify the amount of money in the funding round, but mentioned several investors, notably Zhongguancun Aerospace Startup Development Fund (lead investor), Yunhe Capital, Zhongguancun Development Seed Fund, and Ourui Capital (北京中关村发展启航创新投资基金(后简称启航投资)领投,云和资本、中关村发展集团金种子基金、欧瑞资本跟投). The involvement of 2x Zhongguancun Development funds is a clear indication of the degree of support being given by the city government towards space startups.
It's nice to see JZYJ giving signs of life again. While some launch companies excel at communicating on their progress (such as iSpace or DBA, as discussed in previous episodes), JZYJ was also among one of them, up until mid-2019 when it gradually went quiet. The last substantial news we got (AFAIK) was the signature of an agreement with Linkspace to provide the Lingyun engine for their upcoming RLV-T6 suborbital reusable rocket in August 2020. The reasons for communications policy change is unknown, but it's great to know that the company is on track, with this new amount of funding probably giving some leeway to the company to complete the development of their two methalox engines, the Lingyun and Longyun.
Couple of final points: we do not know how much the round of funding was, but my first-glance estimate, and one that was agreed as "reasonable" by our friend Tianyi, was around RMB 100 million. This would keep JZYJ in the top ~8 Chinese private launch startups in terms of funding, and is to a certain extent a commentary on the amount  of money being thrown at launch companies in China today–RMB 100 million is not totally insignificant, but it would have been like the 10th largest launch-related funding round of 2020.
Chinese Mars Rover Naming Competition
On January 20th, China's lunar and space exploration center (CLEP, 国家航天局探月与航天工程中) announced that the name of China's Mars rover on-board the Tianwen-1 spacecraft was open for a naming contest. Tianwen-1 is China's first solo Mars exploration mission, consisting of an orbiter, a lander and a rover.
The naming contest opened on January 20th, and gave netizens the choice between 10 names (see table below). These 10 names were based on an initial call for names which took place in the August of 2020 (during the period of the Mars launch window). A committee then selected the 10 best-suited names, which are up for vote.
弘毅 hong2yi4
麒麟 qi2lin2
哪吒号ne2zha1
赤兔号chi4tu4
祝融号Zhu4rong2
"having a broad and strong mind"
"Perseverence" [1]
Mythical Half-dragon half-deer animal of CN mythology [1]
Character is CN mythology, popular in Chinese culture & literature. Highly popular CN anime in 2019 (Ne Zha)
Legendary horse of warlord Lv Bu, mentioned in historical texts in ancient China, and later on in Chinese literature [1]
God of Fire in Chinese mythology [1]
求索号qiu2suo3
风火轮号feng1huo3lun2
追梦号zhui1meng4
天行号Tian1xing2
星火号xing1huo3
Explorer
Wind and fire wheels, legendary martial arts weapons (used by Nezha)
Chaser of dreams
Sky walker
Mars, Fire Star
There was some sarcastic discussion about copycat names on Twitter ("Perseverence" notably, but also "Dream Chaser"), which is probably unfair due to the approximate nature of the translation, and also because these names are also deeply rooted in Chinese culture.
For the vote, China's planetary exploration program (PEC) partnered with Baidu, and netizens can vote quite simply with the Baidu App (choice of 3 names out of 10). The deadline is until February 28th, after which the jury collects the votes, deliberates, and reveals the name (at an undefined date, likely in March).
Some sources: here, here, here.
This has been another episode of the Dongfang Hour China Aero/Space News Roundup. If you've made it this far, we thank you for your kind attention, and look forward to seeing you next time! Until then, don't forget to follow us on YouTube, Twitter, or LinkedIn, or your local podcast source. 
Blaine Curcio has spent the past 10 years at the intersection of China and the space sector. Blaine has spent most of the past decade in China, including Hong Kong, Shenzhen, and Beijing, working as a consultant and analyst covering the space/satcom sector for companies including Euroconsult and Orbital Gateway Consulting. When not talking about China space, Blaine can be found reading about economics/finance, exploring cities, and taking photos.
Jean Deville is a graduate from ISAE, where he studied aerospace engineering and specialized in fluid dynamics. A long-time aerospace enthusiast and China watcher, Jean was previously based in Toulouse and Shenzhen, and is currently working in the aviation industry between Paris and Shanghai. He also writes on a regular basis in the China Aerospace Blog. Hobbies include hiking, astrophotography, plane spotting, as well as a soft spot for Hakka food and (some) Ningxia wines.