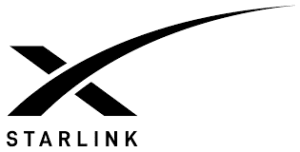 Paris, 12 January 2021. – Ten is okay: The U.S. Federal Communications Commission (FCC) has granted SpaceX to launch ten Starlink satellites into polar orbit.
SpaceX had requested to operate nearly 350 satellites in lower orbit and modify its licenses accordingly; the FCC deferred that part of the application.
"(W) e grant in part and defer in part the application of Space Exploration Holdings, LLC (SpaceX) for a further modification of its license for its non- geostationary orbit (NGSO) fixed-satellite service (FSS) constellation of 4,425 satellites using Ku- and Ka-band spectrum," the FCC ordered.
"W) e grant the request with respect to ten satellites, previously authorized for altitudes in the 1,100-1,300 km range, to instead be deployed and operated at an altitude of 560 km and an inclination of 97.60. Grant of authority to deploy and operate these ten satellites at 560 km, as conditioned, will facilitate development and testing of SpaceX's broadband service in high latitude geographic areas, where SpaceX has expressed an intention to provide service to areas underserved or unserved by terrestrial systems, including to Federal broadband users," the FCC argued.
The FCC rejected concerns raised by other operators including Viasat and Amazon's Kuiper. "With grant of ten satellites, the interference concerns driven by increases in number of satellites and need for additional earth stations are not implicated," the FCC concluded.
"W) e are only granting SpaceX authority to deploy ten satellites at 560 km, operating on a non- harmful interference basis, and we find these additional satellites will not have the impact these petitioners and commenters are concerned about for the full 2,824 satellites SpaceX originally requested," the FCC wrote.