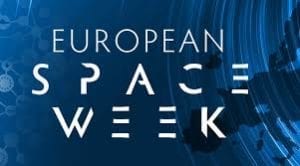 Paris, 8 December 2020. – A busy week: The European Space Week 2020 opened yesterday. It will connect more than 1200 attendees during five days and give updates on space policy matters and the major European space programs Galileo, Copernicus and Egnos.
High level speakers today include Thierry Breton, European Commissioner for Internal Market, EU Director-General of DG Defense Industry and Space, Timo Pesonen, and ESA General Director Jan Woerner.
The European Space Week 2020 is jointly organised by the European Commission and the European global navigation satellite systems agency (GSA).
The EU Space Industry employs more than 300,000 professionals with more than 50,000 working in the European downstream market, generating an estimated revenue of 46-54 billion Euros, according to the EU Commission.