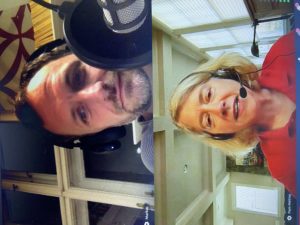 SpaceWatch.Global is pleased to present the 16th episode in our podcast series The Space Cafe Podcast: Pamela Melroy – Soldier, Test Pilot, Astronaut
Episode 016 features special guest Pamela Melroy.
It is not easy to summarize Pamela Melroy in a few lines. No matter what she gets in touch with, she is most likely one of the best at it. One of the highlights was certainly one of the most daring outdoor missions that any human being has ever done on the International Space Station ISS. Now she looks back on one of the most exciting careers ever and has exciting messages for the future of space travel.
The Space Cafe Podcast brings our signature brand of engaging and relevant content from across the global space economy to you via an exciting new format. Together with award winning Executive Producer, Markus Mooslechner (Terra Mater Factual Studios), our fortnightly podcast features highly interesting guests.
Each episode includes a review of  important topics, as well as guest appearances and deep commentary from expert panelists from across the space sector.
Thanks to our global distribution partner, BookWire, the podcast is available on all major podcast platforms.