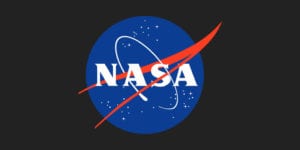 Paris, 12 October 2020. – The U.S. space agency NASA has postponed the SpaceX Crew-1 mission to the International Space Station (ISS) to "no sooner than early-to-mid November", the agency announced.
The delay provides "additional time for SpaceX to complete hardware testing and data reviews as the company evaluates off-nominal behavior of Falcon 9 first stage engine gas generators observed during a recent non-NASA mission launch attempt", NASA said.
NASA's SpaceX Crew-1 mission will launch three NASA astronauts, Michael Hopkins, Victor Glover and Shannon Walker, along with Japan Aerospace Exploration Agency (JAXA)'s mission specialist Soichi Noguchi, from Launch Complex 39A at NASA's Kennedy Space Center in Florida.
During their stay on the orbiting laboratory, the astronauts of Crew-1 will see a range of unpiloted spacecraft including the Northrop Grumman Cygnus, the next generation of SpaceX cargo Dragon spacecraft, and the Boeing CST-100 Starliner on its uncrewed flight test to the station, NASA said. They also will conduct a variety of spacewalks and welcome crews of the Russian Soyuz vehicle and the next SpaceX Crew Dragon in 2021.
NASA's SpaceX Crew-1 is the first crew rotation mission with four astronauts flying on a commercial spacecraft, and the first including an international partner, the agency said earlier.
Additional upcoming NASA missions on Falcon 9 are the Sentinel-6 Michael Freilich launch, targeted for 10 November from Vandenberg Air Force Base in California, and NASA's SpaceX CRS-21 mission, targeted for late November or early December, from Cape Canaveral Air Force Station in Florida.