by Claudia Kessler, CEO Astronautin GmbH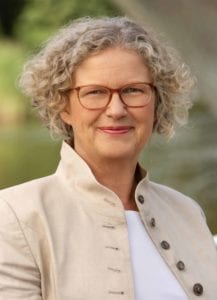 On 26 August 2020, SpaceWatch.Global Editor in Chief Markus Payer started a dialogue about the next generation ESA here. We reached out to representatives in all ESA member states and beyond to get their feedback on that topic. Here we publish their perspectives. 
How does the change of ESA DG (Director General) affect ESA's near-future direction?
We are at the dawn of a new space age. The space environment has changed dramatically in the last decade with even more challenges still to come. And not only space, but the world and society are changing dramatically: political populism, increasing climate change, growing refugee flows and the COVID-19 pandemic.
As a consequence, transformational power is necessary to build a European Space Agency that can handle these dynamic and often disruptive changes. But this is not a question of ad-hoc tactics and day-to-day actions. Space projects are long term projects and need continuity and the big picture. ESA's role builds upon its traditional mandate, to assure that the agency is a key enabler for new space and creates promising perspectives for the planet.
In these volatile times, space exploration should give hope, vision and orientation to humanity. This complex situation asks for new, transformational leaders. A new ESA DG will have to lead ESA in a very dynamic, complex and unforeseeable future.
How would you like to see the new DG make ESA more globally competitive?
The international space community is standing at the threshold of a new era. Commercial spaceflight is setting a benchmark, also for the future strategy of space agencies. He or she will have to establish the agency as an enabler for effective public private partnerships and build an ecosystem to foster the growth of new space companies that will be competitive on the global market.
What areas of exploration and R&D should the new DG push for?
ESA should focus on R&D and exploration that is so innovative, complex and expensive that it cannot be conducted commercially. Any research or development that has a commercial potential should be contracted to existing and especially new space enterprises. The vision of the agency should always follow the goal "to boldly go where no one has gone before"!
How can we get more private sector, and in general, people involved in Space in Europe?
The private sector will get more involved when there is a profitable business opportunity and ESA needs to become an enabler to attract new players, give them access  to contracts and thus increase competition and the growth of new space companies. An inclusive and diverse management culture is a key success factor in the complex and dynamic environment of the European Space Program. We need women on board! It is a myth that space is a male domain, and the new ESA can be at the forefront to prove the contrary.
When will we see the first European human mission to the Moon?
As soon as NASA returns humans to the moon (2024?), European (female) astronauts should become part of the Artemis program and Europeans should land on the Moon. This will lead to a huge public interest in space and inspire next generations for decades.
Claudia Kessler is an entrepreneur and visionary. She founded Astronautin GmbH in April 2017 to ensure the female future of (traditionally "manned") astronautical space travel. With Astronautin GmbH, Claudia is one of the few female founders in the high-tech industry to create a space start-up that makes engaging in space activities accessible to everyone. Astronautin GmbH makes it possible to transfer space experiences into everyday life on Earth. From space events to astronaut training and analogue missions, parabolic flights plus suborbital flights, all the way through to astronaut space missions, every space experience is offered by Astronautin GmbH. It is the only space start-up in Europe that has proven skills in the selection and training of astronauts.