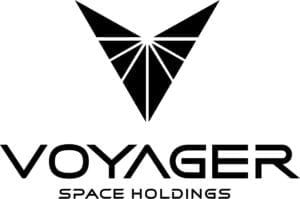 Voyager Space Holdings announced the launch of the Voyager Space IP Exchange (VSIPX), presented as the first and only patent and intellectual property marketplace tailored to the space industry. With access to the full range of critical space mission technologies, buyers and sellers can leverage the searchable VSIPX to expand their current intellectual property portfolios or realize value from underutilized segments of their own portfolios.
The commercial space industry has traditionally been dominated by a small number of large companies, yet hundreds of space companies have been founded and funded in the last 20 years. Many of these startups face an uphill battle around research and development programs, and are often unable to compete when it comes to building and maintaining patent portfolios. The VSIPX addresses this problem by offering NewSpace companies of any size access to the missing pieces of their mission-enabling solutions.
"While the NewSpace industry continues to evolve, many companies and entrepreneurs are still operating in silos and do not have access to a network where they can collaborate and share the best ideas," said Paul Schauer, Vice President of Portfolio Operations and Integration, Voyager. "The Voyager Space IP Exchange aims to be a focal point for ideas, thoughts and collaboration, connecting the world of NewSpace to new technologies to help further their mission."
On the VSIPX, buyers can purchase or license available inventions and solutions, expanding existing portfolios and reducing research and development budgets and schedules. Buyers can also find peace of mind in avoiding patent infringement by acquiring existing IP from top minds in the industry. Sellers can monetize patented inventions by listing them for sale or license to Voyager's network of leading NewSpace companies, freeing up budgets long tied to maintenance fees for dormant patents.
"Our goal for the VSIPX is to not only offer space companies and entrepreneurs a place to buy and sell new and existing IP, but also the opportunity to work alongside others to pioneer new innovations industry wide," Schauer said.
The VSIPX is the newest initiative for Voyager as it continues toward its mission of creating the world's first vertically integrated and publicly traded NewSpace company.
For more information on the Voyager Space IP Exchange, please visit: https://voyagerspaceholdings.com/voyager-space-ip-exchange/