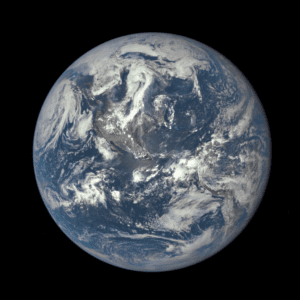 Space4Impact (www.space4impact.org) believes that space can do more for the Earth. Space4Impact will create an international ecosystem of governmental and non-governmental organisations, investors, entrepreneurs & corporates. The goal is to maximize the positive impact that space technologies, infrastructures and data can bring to the planet for a sustainable future.
Through the PROMOTE and the CONNECT activities the organization raises awareness on how space technologies, data and infrastructure can provide positive societal/ environmental impact at a national and international level. It will also build bridges between the stakeholders of the Space4Impact ecosystem, and help New Space companies to identify, enter, and grow new markets.

Space4Impact wants to promote New Space technologies and boost the NewSpace ecosystem for a more sustainable future. The organization will promote NewSpace companies solutions to help achieve the UN SDGs, organize startup competitions, and organize events to bring policy makers, investors, entrepreneurs & customers together.
Space4Impact answers international corporations needs with specific space technologies to drive the space sector worldwide, by running pilot projects linking NewSpace companies with non-space industrial verticals, attracting capital to the NewSpace field. Space4Impact is a non-profit organisation and is supported by the Swiss Space Center, the ESA BIC Switzerland, and AP-Swiss. Space4Impact initiative current kick-off event partners are the Swiss Federal Department of Foreign Affairs, the Swiss Canton of Vaud and the EPFL Tech4Impact initiative.
Space4Impact call for NewSpace companies
All registered companies using or developing space technologies in alignment with the UN SDGs are invited to join our ecosystem here: https://space4impact.org/our-ecosystem/call-for-newspace-companies/. Space4Impact aims to advocate and promote NewSpace companies using or developing space technologies, in alignment with the United Nations Sustainable Development Goals (UN SDGs). With the CONNECT & PROMOTE international calls, Space4Impact wants to boost the growth of NewSpace companies, show the added value and foster the impact of space data, technologies and infrastructures on Earth.
Space4Impact will hold a kick-off event in Lausanne, Switzerland, 25-26 November 2020 (international call for startups only – deadline for application 20 September 2020). Ten selected start-ups will have the opportunity to pitch at the Space4Impact kick-off event. Connect your space product and services to an ecosystem bringing together space and non-space stakeholders. This is an international call for all new space companies. Startups, scale-ups and mature companies are invited to apply.
NewSpace companies already in the ecosystem: