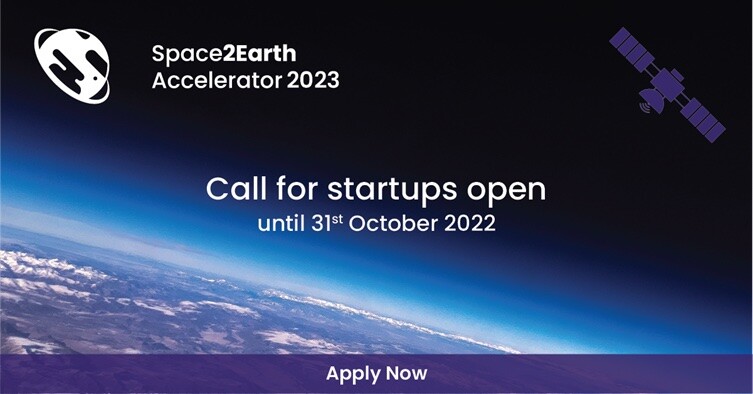 By Nina Walker
The Space2Earth Accelerator is back for its second edition! Apply now for the 2023 Cohort and boost your company into new markets.
The Space2Earth Accelerator is an international acceleration program by Space4Impact for data applications in industries like Agriculture, Supply Chain, and Finance supported by the Canton of Vaud. The program will bring together startups, the industry, investors, and partners during three thematic workshops. Space startups and companies introduce their cutting-edge technology, while industry representatives present their innovation challenges and needs. As a group, the participants then actively tackle a challenge through a case study.
Physical Events Timeline
Food & Agriculture: 14 Dec 2022 in Switzerland
Sustainable finance & ESG Reporting: 22 Feb 2023 in the UK
Track & Trace: 26 Apr 2023 in Switzerland
The startups in the 2023 cohort will benefit from exclusive customer access & insights by meeting new potential customers at the workshop, allowing them to understand the needs of different industries and optimize their products. The program also offers them increase visibility by showcasing their product at the events and being featured in our social media campaign. Finally, the startups get the opportunity for fundraising by showing their sales capacity at the workshop events and attracting new investors on the spot.
The first edition of the Space2Earth Accelerator successfully ran early in 2022. The startups from our first cohort worked on challenges from Nespresso, ECOM, SICPA, Vaudoise, AXA, EY, S&P Global, Citicourt & Co, and Credit Suisse. Through the program, the startups got direct access to the companies to showcase their product and gather exclusive market knowledge.
For the application to the Space2Earth Cohort to be processed, startups are asked to apply and pay the application fee of 250.- CHF before the 31st October 2022. The selection will be communicated by the 12th November 2022. Each startup selected into the cohort receives one free spot at each event.
Apply to the 2023 cohort here