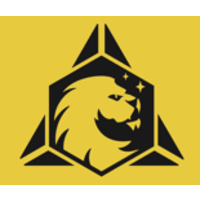 The rapidly growing New Space startup company Rhea Space Activity (RSA),  has been tapped by the United States Air Force (USAF) to develop a telescopic mirror that can be built and deployed in Earth's orbit, thus eliminating the need to launch detection equipment from the Earth's surface, potentially saving millions in taxpayer dollars. This contract award marks RSA's second U.S. defense prime win since the founding of the company just two years ago.
RSA presented the USAF with a concept for a deployable telescope capable of tracking hypersonic vehicles during their "glide phase." Current space-based telescopes are limited in size by the payload fairing of existing launch vehicles.
But RSA's new concept, dubbed RUBY SKY, would deploy a curved surface once in orbit and then use the vacuum of space to deposit a mirror coating on that surface. With a larger aperture mirror, dimmer objects such as hypersonic vehicles will be easier to spot and track as compared to the limited abilities of legacy infrared systems.
Shawn Usman, an astrophysicist and founder of RSA, said a next-generation infrared constellation is required to defeat the threat posed by maneuverable hypersonic vehicles.
"The RUBY SKY program is the answer to the rising threat of hypersonics," Usman said.
"The combination of hypersonic vehicles' maneuverability, low infrared light emission, and high travel speed require dedicated tracking throughout their flight for successful interception and neutralization. By increasing the size of the primary telescope mirror, RUBY SKY will be able to track these vehicles even during flight phases that are difficult to monitor by currently available means."
Vacuum deposition technology was first investigated through NASA Wake Shield Facility (WSF) program experiments that were conducted during the Space Shuttle program. The WSF flew on three Shuttle missions, during which time the program developed some of the highest-quality thin-film semiconductors ever made. Depositing a mirror surface using this technology eliminates the need for the protective coating on mirrors made on Earth, resulting in higher reflectivity.
Cameo Lance, a physicist at RSA, said that development of orbital manufacturing capabilities is a much-needed advancement for the New Space era. "The RUBY SKY program represents a significant change in the operation of Earth observation satellites," Lance said.
"Even the most powerful telescopes ever put into space were limited by the fairing size of the rockets that launched them into orbit. Manufacturing and assembling systems in space is a critical capability for the space industry and will guarantee U.S. dominance in orbit for years to come."
RSA plans to aggressively push these developments forward in the summer months of 2020 by applying for a Phase 2 contract to develop prototype systems for the deployable structure. RSA also plans to advance constellation architecture recommendations on how such a new capability will fit into current U.S. intelligence practices and the broader U.S. space environment.