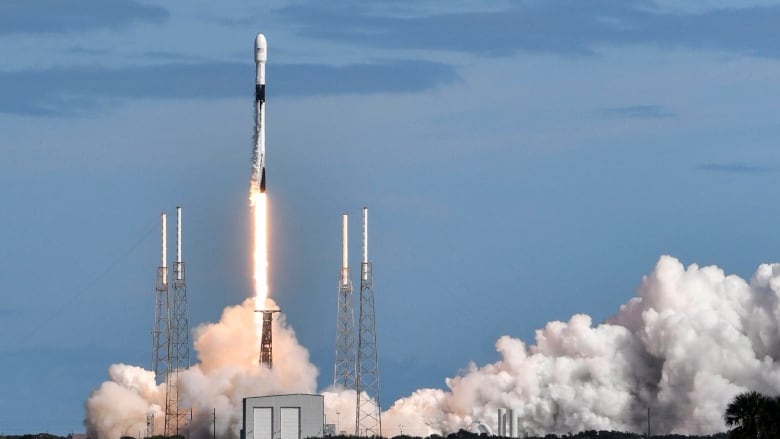 SpaceX launched its seventh batch of 60 Starlink communications satellites on board one of its Falcon 9 satellite launch vehicles on 22 April 2020.
The launch took place at 3:30pm Eastern Standard Time (EST) from the Cape Canaveral Air Force Station in Florida, United States. The launch vehicle successfully released all 60 Starlink satellites into a low-Earth orbit (LEO) of 224 kilometres altitude approximately fifteen minutes after launch.
Once all of the satellites have completed on-orbit testing they will be raised to their operational orbit at 550km altitude using their own propulsion systems.
Nine minutes after launch the Falcon 9 first stage successfully returned to Earth, making this its fourth successful mission. This Starlink mission also reused payload fairings originally used in the August 2019 mission to launch the AMOS-17 communications satellite for Israel's Spacecom commercial satellite communications company.
According to SpaceX founder and owner Elon Musk in May 2019, Starlink now has enough satellites in orbit – a total of 442 to date – to start limited commercial services in the northern hemisphere, likely parts of the United States and Canada.
SpaceX, however, has since not said anything publicly about when, where, or how Starlink commercial services will begin.
With its current license from the U.S. Federal Communications Commission (FCC), SpaceX has permission to launch and operate a total of 1,600 Starlink satellites in LEO, but the company has filed further license applications with the FCC to launch and operate thousands more.