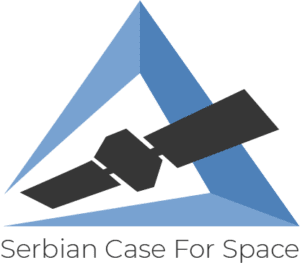 By Marko Pajovic and Anja Nakarada Pecujlic
In Serbia, space governance, space technology, space law and their significance tend to be linked to science fiction or perceived as an expensive and, more importantly, as an exclusive realm only a select few superpowers can take part in.
Fortunately, the space club is not as exclusive nor as unreachable as one would think. Among others, Lebanon, Costa Rica, Indonesia, Ghana, Kenya and regional states like Slovenia, Romania, Hungary, and Greece, have expressed their interest in devising a national space policy program, and some of them have joined relevant UN bodies, including the Committee on the Peaceful use of Outer Space, COPUOS, etc.
Serbia is not a spacefaring nation, it does not have a space programme nor does it participate in space activities. However, it does not necessarily have to start from the beginning, since Yugoslavia signed four of the five existing space treaties in the late 1960s. This means that Serbia has firm ground to develop its space strategy and join international institutions, especially those for which it already fulfills initial requirements for membership.
With this in mind as a starting point, the Serbian Case for Space Foundation (SCS) was established on 15 October 2017, in Belgrade, Serbia, as a think tank organization with the aim to promote the importance and benefits of Serbia's engagement in the space domain.
SCS is comprised of young professionals with experience in both academia and private industry. Utilizing their knowledge in the fields of space law and policy, as well as international and national law, SCS is focused on fulfilling the following four important objectives and activities.
Raising the awareness of the general public in Serbia regarding numerous advantages that space systems offer (both upstream and downstream) and diverse applications that they provide. To achieve this, SCS is regularly publishing articles and organizing lectures, public events and talks on diverse topics, ranging from space law, to the use of Earth observation satellites in flood defense, to the diplomatic significance of being included in the space community.
Establishing a network between the private sector, academia, and governmental agencies in Serbia, and connecting them to international partners. To this end, SCS signed several partnership agreements with local NGOs that deal with cyber security, environmental protection, and international law. Furthermore, SCS members maintain close contact with the state, University of Belgrade, local research institutions, several private companies, and the start-up community. It is the intention of the Foundation to inform all the key stakeholders and potential actors (both governmental and private) about the relevant norms and principles that govern conduct in the space sector.
Encouraging the Serbian government to join international space organizations. Membership in UN COPUOS is one of the Foundation's prime goals, and thus, SCS offers an independent platform for developing a national space policy and strategy. In addition, members of SCS are participating in space conferences around the world, presenting papers, taking part in panel discussions, and exchanging experiences with other experts.
Building the space ecosystem from the bottom. Serbia might not yet have a space industry, but it has a booming IT-sector as well as many established SMEs in robotics, agriculture, and urban planning, just to name a few, that could utilize downstream satellite applications to create new products and services and optimize existing ones. To this end, in April 2019, SCS initiated "Space Hub", which represents the first hub in Serbia dedicated to the space community and its interests. Its aim is to boost the creation of space-related start-ups and enable technology transfer to fields such as environmental protection, energy efficiency, transportation, the IT industry, etc., from space to other domains.
In its two years of existence, SCS has been actively engaged in all four areas. It has participated in Klimaton events in Belgrade, co-hosted a NASA Space App Challenge-in and has organized a series of space lectures at the Center for the Promotion of Science in Belgrade. Furthermore, SCS became a Regional Associate for Copernicus Master 2020, and both co-founders of SCS became National Points of Contact for the Space Generation Advisory Committee.
In addition to establishing local partnerships, SCS also built strong regional relationships with space cluster in Croatia and space educational organization in Bulgaria. On the international level, SCS is enlarging its network of partners through mutual support and promotion of events (e.g. by becoming the first Friends of the European Center for Space Law, and by taking part in events organized by the Amaldi Foundation in Italy.
Lastly, SCS has engaged in various key projects. Most notably, the Serbian Case for Space foundation, together with organizations CRNOG and One Degree Serbia, has developed a project titled "Forest and Climate", which aims to solve local problems by assessing which areas should be re-forested in order to reduce CO2 emissions. In May 2019, this project won the Open Data Challenge organized by UNPD Serbia and the Office for IT and eGovernment in the category "Environment and Us". Also, the same project was named the best in the category "Planet friendly" at the European Youth Awards. In November 2019, the project was presented at the EYA Festival in Graz. In December 2019, the project was selected as one of the five winning solutions in the category "Young Innovators" at the World Summit Award and it was presented at the WSA Festival in Vienna in March 2020.
Before the end of this year, SCS is planning to organize the first Planet Hackathon in the Balkan region, in collaboration with Planet. The Hackathon will take place in Belgrade, Serbia, and it will consist of three challenges covering a number of relevant national objectives of the countries in the Balkan region – agriculture, urban planning and climate change. With this hackathon SCS aims to attract students and young professionals who have interest in Earth observation, data analysis, and modelling. Furthermore, this Hackathon will also involve local commercial actors and government representatives to encourage further fostering of the winning solutions.
We hope this Hackathon will be one of many activities that SCS will conduct in the near future, which will lead to the development of the Serbian space industry and — in the next step – the Serbian space programme.
To learn more about SCS or participate in or activities, please visit our website:
We encourage any enterprise, scientific institution, and individual that might be interested in participating in Copernicus Master 2020, Planet Hackathon or any other project to contact us.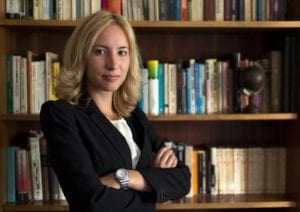 Anja Nakarada Pecujlic is a Co-founder and CEO of Serbian Case for Space Foundation. She is in charge of representing the Foundation locally and internationally. In addition, Anja is a PhD candidate at the University of Cologne, writing her thesis in space law. Furthermore, since December 2017 she is the Project Manager for a European Space Agency (ESA)/Cologne University joint project: "ESA Convention Commentary". Her tasks encompass scientific research, organization of the project milestones and supervision of the whole writing and reviewing process. Prior to that, from 2014 to 2016, she was an External Consultant of the European Space Policy Institute, Vienna, Austria. Lastly, Anja is an SGAC's National Point of Contact for Serbia and she serves as a judge for Manfred Lachs Moot Court competition.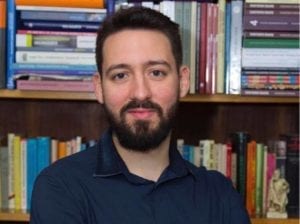 Marko Pajovic is a Co-founder and COO of Serbian Case for Space Foundation. He is a lawyer with several years of experience in project management and he is one of the creators and executive members of the project "Forest and Climate". This project has won several domestic and international awards, most importantly it was selected as one of the five winning solutions in the category "Young Innovators" at the World Summit in 2020. Furthermore, Marko is the project lead for the "SpaceHub" activities, which focuses on commercial utilisation of Earth Observation data satellite data. Lastly, he has experience in human rights watch since he worked with a number of NGOs in Serbia on different projects regarding this issue. Lastly, Marco is the second SGAC's National Point of Contact for Serbia.