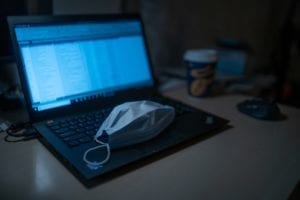 The spread of SARS-CoV-2 – Coronavirus disease (COVID-19) around the world presents huge challenges to health care systems and disease outbreak management. Some countries can build on strong information and healthcare systems whereas others, particularly resource poor countries are highly vulnerable.
SATMED is a multi-level software-as-a-service eHealth platform owned by the Government of Luxemburg aimed to help healthcare providers make better use of information technology and mobile health solutions specifically in remote and underdeveloped areas. It is in operation since 2014, has been tested in cooperation with several partner NGOs incl. CURE, Friendship, German Doctors, Archemed, and has been installed in hospitals, remote medical centers and hospital ships in multiple locations across Africa and Asia Pacific, after its initial roll out in Sierra Leone during the Ebola outbreak.
With health systems and public health authorities facing the new pandemic, the digital health solutions and eHealth platforms become key components in coping with the ongoing COVID-19 outbreak and indispensable tools to immediately increase the resilience of the health service delivery systems.
In the light of the COVID-19 outbreak, the Government of Luxembourg will make the access to the SATMED platform available free of charge for healthcare professionals' community of selected health organisations to fight the pandemic. All e-health applications integrated within the platform are license free. The SATMED interface is easy and intuitive to use & all applications are accessible by a single sign on. With a software as a service (SaaS) licensing and delivery/distribution model the platform is immediately accessible from any device with an Internet connection and a web browser. Last but not least, cloud data storage capabilities are provided (hosted in Luxembourg), compliant with data protection regulations.
For more details, download the document below or contact satmed here.
Source: Directorate for Development Cooperation and Humanitarian Affairs