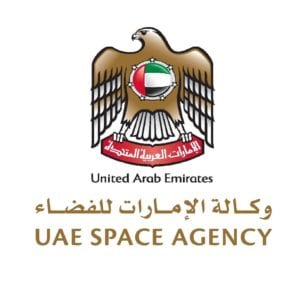 The UAE Space Agency, in collaboration with Mohammed Bin Rashid Space Centre (MBRSC), has launched the Kibo Robot Programming Challenge (Kibo-RPC), an educational competition about creating a program to operate free-flying robots in the International Space Station (ISS). 
Students from all over the UAE are invited to take part in this international challenge, organized by the Japan Aerospace Exploration Agency (JAXA), in cooperation with the National Aeronautics and Space Administration (NASA). The UAE Space Agency is accepting submissions until April 19 on its website.
This comes as part of the Agency's efforts to develop the skills of the youth skills in science and technology and inspire them to get involved in the space sector.
Participating teams in Kibo-RPC will be asked to create a program to operate NASA's free-flying robot Astrobee to stop air leakage in JAXA's Japanese Experiment Module (JEM) at the ISS, known as "Kibo". The UAE Space Agency and MBRSC will then be holding the preliminary round of the competition in June 2020, where all participants will run their codes using a virtual simulator provided by JAXA and NASA, to select the winning team who will be representing the UAE in the final round of the competition in Japan, in September 2020.
Dr Eng Mohammed Nasser Al Ahbabi, Director General of the UAE Space Agency, said: "One of the main objectives of the UAE Space Agency is to raise students' awareness of  the importance of space technology and encourage them to pursue STEM education. The Kibo Robot Programming Challenge gives participants the chance to develop great problem solving skills, preparing them to lead the space sector in the future."
"We look forward to receiving the biggest number of applications for this challenge, and develop a new generation capable of generating creative and innovative ideas. Competitions like Kibo-RPC play a significant role in inspiring the next generation to get involved the space sector and enhancing our national capabilities," he added.
Yousuf Hamad AlShaibani, Director General of Mohammed bin Rashid Space Centre, said: "We have made giant leaps in space research over the years, and our continued success is a culmination of our investment in human capital. Developing the capabilities of our future generations is key to the sustainable growth of the UAE's space sector.
"Under the vision of the UAE's wise leadership, we are always looking for new ways to engage the nation's youth through initiatives and programmes that help channel their aspirations for space science and other STEM-related fields.
"The Kibo Robot Programming Challenge is an excellent opportunity for students to showcase their innovative ideas and critical thinking to solve real-life problems on the International space station." 
Kibo-RPC initiative is part of Asian Beneficial Collaboration through Kibo Utilization (Kibo-ABC) membership, which is a collaborative programme aiming to promote ISS/Kibo utilization in the Asia-Pacific region.