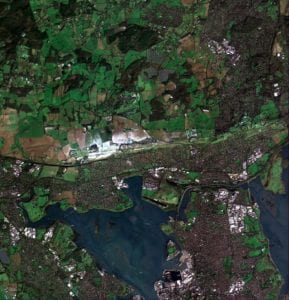 Polish cloud computing service provider CloudFerro, which operates cloud platforms providing Earth observation satellite images, has established a cooperation agreement with a Chinese operator, CG Satellite. Thanks to this agreement, CloudFerro can now provide satellite images and video in very high resolution, taken both night and day. The image archive covers the period from 2016, and new images will be shared regularly.
These very high resolution images are from CG Satellite's Jilin-1 constellation of satellites, which are able to take both pictures and 4K video. Customers can use them for various types of mapping, environmental monitoring, forest management, energy, mining and land planning, as well as for risk assessment in the insurance and banking industry, explained Przemyslaw Mujta, CloudFerro Technical Sales Support Manager.
Mujta added that the resolution of the images provided by CG Satellite, which is up to 72 cm, opens up many new possibilities to use this data with very high accuracy in object recognition and identification of changes in objects.
The company's customers can take advantage of the following options:
+ Image archive + products available in the archive are from 2016 to the present day,
+ Planned pictures + pictures from the flights planned by the customer, according to the specifications,
+ Video clips + recording 30 and 60 seconds 4K videos of the indicated area.
Images are available in spatial resolution in: panachromatic version+ 0.72 m, multispectral + 2.88 m and video clips + 0.72 m.
CloudFerro also provides an infrastructure in the form of cloud services that allows users to perform their analyses without having to deal with infrastructure complexity. Within a single environment, companies receive both high-resolution photos and video and the processing power they need so they can focus on achieving their business goals.
This cooperation agreement was announced on 6 March 2020.