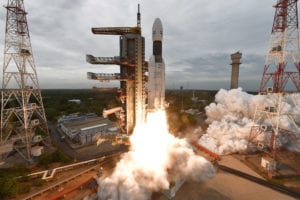 By Kartik Bommakanti
The Economic Survey -2020, which preceded the Budget 2020-21 released by Nirmala Sitharaman' first full budget as finance minister rather bizarrely focused almost exclusively on the number of launches undertaken by major space faring states including India as a good indicator of the strength and the health of the space programme. Yet this measure, although the Economic Survey does not overtly say so, albeit the implication is implicit, is a rather misleading benchmark to assess the distribution of allocations the space agency makes as part of its annual expenditure. At a minimum, the Survey is drawing a correlation, which may be necessary but insufficient, between the budgetary allotment made to the Indian Space Research Organisation (ISRO) and the number of successful launches it carries out every year. The latter is only one indicator.
Evidently, the ISRO spends more money on a range of programmes and developmental initiatives, which consumes a substantial amount of the annual allocations made by the space agency. These initiatives and prospective missions include a third unmanned mission to the moon – the Chandrayaan -3, the Gaganyaan India's first human space flight mission and a brand new space launch station in Tuticorin, Tamilnadu. Indeed, two unmanned space missions will precede the human space flight mission, which is slated for launch in December 2021, in December 2020 and June 2021. These missions may all be necessary for ensuring the reliability, safety and the ultimate success of the Gaganyaan mission, however they also demonstrate as far as the Survey's efforts are concerned, the absence of any rigour and fidelity to evidence that make launch missions a success.
Consequently, the costs incurred due to the planning, preparation and technological development involved in the launch of these prospective missions is in all probability the reason for ISRO's failure to launch more satellites, relative to the Russians, the Americans and the Chinese. Satellite launches cannot be the only measure for ascertaining the performance of ISRO or for that matter any space programme. Indeed, performance is an outcome of the planned and ongoing investments space agencies generally make for current and future missions. The Economic Survey ignores the fact that ISRO spends a large amount of its annual budget as Table 1 (only Budget Estimates (BE) shown in table) clearly shows under the head "Space Technology". Although ISRO does not precisely define space technology and the figures mentioned in Table 1 are limited yet illustrative of what the space agency means. It would not be unreasonable to infer that it covers investment in Research and Development (R&D) in upcoming missions, testing and validating existing technologies ranging from payloads for integration in satellite systems to launch vehicle technology.
The Economic Survey could have drawn attention to why these facets consume a large part of the space budget to demonstrate why the ISRO undertakes so few launches. It also indicates the lack of sufficient space infrastructure, as there are no launch facilities beyond Sriharikota. Thus existing space infrastructure constrains additional launches. Further, unlike the Polar Satellite Launch Vehicle (PSLV), which accounts for the overwhelming number of launches undertaken from India, the Geosynchronous Space Launch Vehicle (GSLV) accounts for few launches to put heavier satellites in Geosynchronous Transit Orbit (GTO) and Geosynchronous Orbit (GSO) because it is still under development. India continues to rely on the French Ariane VA rockets to put its heavy communications satellites into GTO and GSO and the recent GSAT-31 and GSAT-30 launched respectively on 6 February 2019 and 17 January 2020 provide confirmation. Indeed, all these factors diminish the number of launches ISRO can undertake in a single year relative to other space agencies.
Despite ISRO, experiencing a steady increase in its budget from roughly 840 million USD from five years ago based on current exchange rates (from INR to USD) to 1.89 billion USD under the Finance Minister' 2020 budget, the distribution of its spending is unlikely to have changed very much. The Economic Survey could have also drawn attention to why very recent and existing outlays are too minuscule to support a more expansive programme. Indeed, the ISRO has unveiled plans for several missions, which possibly exceeds the space agency' budget and explains, in part, why launches hover at around at under ten per year.
While it is certainly true as the Survey captures that, the ISRO is making every effort to commercialise space technology through an engagement with private industry for a range of services and products from satellite technology to launch vehicles systems, it is still an inescapable fact that the space agency remains the lead entity for R&D and launch services. Although ISRO has increasingly contributed by developing space-borne sensor capabilities for use by the armed forces, it ultimately will remain, at least for the near future the leading developer and end-user of the products it develops, scientific activities it pursues and the missions it undertakes.
The medium to long-term future does hold promise to the extent as India's premier space agency expands its space launch infrastructure and the private sector is involved in not just launch vehicle development, but equally large satellite systems and with costs declining, launch rates will rise to more than what they are today.
Table -1
| | | | |
| --- | --- | --- | --- |
| Serial No. | Area | BE 2016-2017 | BE 2017-2018 |
| 1. | Space Technology |  742 million | 852.6 million |
| 2. | Space Applications | 140 million | 250.6 million |
| 3. | INSAT Operations | 112 million | 81.2 million |
| 4. | Space Sciences | 40.6 million | 56 million |
| 5. | Direction&Administration and other programmes | 21. 5 million | 34.3 million |
| | Total | 1,056.1 billion | 1,274 billion |
Source:  Adapted from ISRO
All values are approximations in USD converted from INR at current exchange rate of 71.43 INR to USD. The numbers in the table are based on round numbers.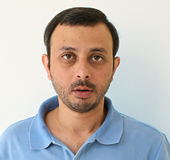 Kartik Bommakanti is Associate Fellow with the Strategic Studies Programme at the Observer Research Foundation (ORF) in New Delhi, India. He is currently working on a project centered on India's Space Military Strategy vis-à-vis China. Bommakanti broadly specialises in space military issues, and more specifically the relationship between the space medium and terrestrial warfare. Space military issues as the focus of his research is primarily on the Asia-Pacific. Kartik also works on nuclear, conventional and sub-conventional coercion, particularly in the context of the Indian subcontinent and the role of great powers in the Subcontinent's strategic dynamics. He has published in peer reviewed journals. Kartik holds a BA (Hons.) from Flinders University in Adelaide, Australia; an MA in International Policy Studies from the Monterey Institute of International Studies, Middlebury College, in the United States; and an MRes in War Studies from King's College London.
This essay was originally published by the Observer Research Foundation on 11 February 2020 here, and is republished by SpaceWatch.Global with ORF's kind permission.