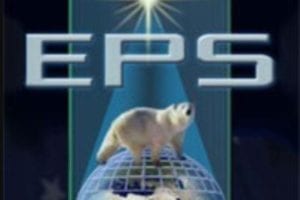 The Enhanced Polar System Recapitalization (EPS-R) Payload program reached a major program milestone completing a successful Delta Critical Design Review (CDR), Oct. 9. Northrop Grumman Aerospace Systems (NGAS) is the EPS-R Payload developer via an approximately $410 million contract awarded in February 2018 that runs through December 2023.
The CDR was the culmination of more than two months of review by the government and contractor team assessing the maturity of the payload design, which allows the program to transition to the manufacturing phase. It focused on changes from the original EPS design to accommodate a new host space vehicle and was successfully completed with no significant issues or concerns.
As an EPS follow-on, EPS-R will include two eXtended Data Rate (XDR) payloads and will fill a Protected SATCOM coverage gap in the North Polar Region until the Protected Tactical SATCOM and Evolved Strategic SATCOM polar variants are available in the 2030's.
Partnerships, innovation and speed are key tenets of the Space and Missile Systems Center (SMC) 2.0 vision to accelerate fielding new capabilities to the warfighter. SMC's Production Corps EPS program is strengthening international partnerships by collaborating with the Norwegian Ministry of Defence and Space Norway to integrate the EPS-R payloads onto two separate Space Norway-procured satellites (developed by Northrop Grumman Innovation Systems) scheduled to launch in December 2022 aboard a SpaceX Falcon 9 commercial launch. Space Norway is procuring the Arctic Satellite Broadband Mission in order to deliver broadband coverage to civilian and military users in the Arctic.
The EPS program office used innovative and rapid solutions to award the EPS-R Payload contract to NGAS in less than six months using a sole-source undefinitized contract. Additionally, the team awarded the EPS-R Control and Planning Segment ground contract less than 40 days after receiving a proposal from Northrop Grumman Mission Systems. These efforts enabled the program to leverage the hosting opportunity with Space Norway and placed it on track to deliver its capabilities three years ahead of schedule with the potential savings of up to $900 million.
"The EPS-R program's unprecedented approach leverages best practices of our commercial space vehicle and commercial launch vehicle providers while collaborating with our Norwegian partners, and will prevent a protected communication coverage gap for warfighters in the Arctic region until future systems are available," said Maj. John Gomez, EPS-R Payload program manager.
Air Force Space Command's Space and Missile Systems Center, located at Los Angeles Air Force Base in El Segundo, California, is the U.S. Air Force's Center of Excellence for acquiring and developing military space systems. Its portfolio includes the Global Positioning System, military satellite communications, defense meteorological satellites, space launch, range systems, satellite control networks, space-based infrared systems and space situational awareness capabilities.