SpaceWatch.Global asked its staff and contributors to review 2019 and provide an outlook into 2020. These personal reviews are being published during the holiday season. This is Torsten Kriening, Chief Operations Officer of ThorGroup and Publisher of SpaceWatch.Global.
by Torsten Kriening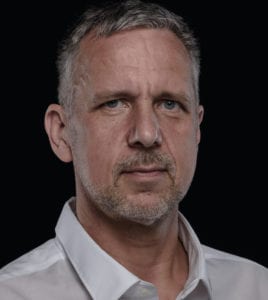 2019 is the 30th anniversary of the fall of the Berlin Wall, one of the events that has had the most important impact on my life.  2019 also saw other big anniversaries, such as 50 years since the first human walked on the Moon and the first flag (A Swiss sun sail!) was planted there.
The Moon made news throughout 2019. With the landing of China's Change'4 on the far side of the Moon, and the Israeli and Indian hard landings, its growing geopolitical importance was amply demonstrated. The American answer was prompt, with U.S. Vice President Mike Pence announcement that Americans will return to the lunar surface by 2024.
Private actors are also heading to our cosmic neighbour. NASAs Commercial Lunar Payload Services (CLPS) programme fosters private actors to coordinate activities toward this political goal.
Lunar activities also had a personal impact on my year as I had to accept that sometimes ideas for lunar ambitions can come to a dramatic end. Life goes on – but on Earth!
Some highlights of my year are as follows:
Sigmund Jaehn and Torsten Kriening

I had the overwhelming opportunity to meet the hero of my (space) life, the first German Cosmonaut Sigmund Jaehn. He was such a humble human and interesting character, unfortunately he passed away in the course of 2019;

Another highlight was my participation in The Hague International Space Recourses Governance Working Group in March, in Leiden at the Royal Observatory. Later in the year the HISRGWG Building Blocks were adapted by consensus. This may lead to some inspiration and action at the UN COPUOS level;
At UN COPUOS the 21 Long-Term Sustainability Guidelines (LTS) were adopted, ending a 10-year process of hard negotiation between governments;

Hazzaa Al Mansoori and Torsten Kriening

The bi-annual Global Space Congress in Abu Dhabi is a highlight in the space event calendar in the Middle East region. This year H. Sheikh Mohammed bin Rashid Al Maktoum, Vice-President and Prime Minister of the UAE, opened the event. The Pan-Arab Space Council was founded during the GSC and will foster peaceful space activities in the Middle East region. During the congress, I had the chance to participate on a panel about the lunar economy and regulations, guided and moderated by Sumaya Al Hajeri, Head of Space Policy and Regulations at the UAE Space Agency. While in the UAE I also had the honour to meet the later selected and successfully returned first UAE Astronaut Hazzaa Al Mansoori. He marked an historic new chapter for UAE space ambitions;

I feel blessed for a number of speaker/moderation opportunities this year. In May I had the chance to interview Jeanne Meserve on stage, news anchor at CNN and ABC, at the UNIDIR Space Security Conference in Geneva, Switzerland. In November I moderated panels on On-orbit-servicing and Space Situational Awareness at SpaceTechExpo in Bremen, Germany;
The creation of a couple of public events in Berlin called "Space Cafe" – about the Moon and Space Security – were great initiatives and well received by up to 250 visitors. These public discussions with international experts inspired this large audience;
Invitation and media partnerships with world-leading conferences continued in 2019, such as with IAF, GVF Summit at the CabSat in Dubai, and Global Space Congress. New partnerships were also established with conferences such as the ESPI Autumn Congress, PSSI Space Security Congress, Global Space Traffic Management Congress in Edinburgh, Scotland, and many more. I am also very proud that I could continue my work as faculty at FutureI/O and that I had the chance to attend my first Kinnernet in Venice – a very unique experience!
One project that I initiated turned out to be too ambitious in the end: in the For Wings of Life World Run we wanted to collect as much money as the distance to the Moon – but this did not work out with the partners we selected, yet there will be another chance in 2020!
We established many new wonderful partnerships at SpaceWatch.Global, such as with NEUCO and with Moriba Jah, to mention but two.
The ESA Ministerial Conference in Seville, Spain, provided some hope for the European space industry with the biggest budget ever of 14.4 billion Euro committed. Germany took the lead and agreed to 3.3 billion Euros over five years.
SpaceWatch.Global also made significant changes in its internal structure. Hans Jürgen Tscheulin was appointed as our new CEO, a recognized expert in the global satellite industry. New editors and team members also joined us.
Cooperation with our outstanding contributors continues, such as Dr. Rajeswari Pillai Rajagopalan, Blaine Curcio, Jessica West, Robin J. Frank, Prof Moriba Jah, Ralph Thiele, Dr. Bleddyn Bowen, Dr. Olga Stelmakh-Dresher, and the entire team at Secure World Foundation…to mention only a few. In the next days you can read 2019 reviews from a few of them.
SpaceWatch.Global is grateful for the support we get from the authorities in Switzerland.
We would also like to thank all of the outstanding individuals that we could interview in 2019. It was a pleasure and great fun as well. Thank for all your insights!
All the efforts, hard work and strategic marketing decisions led to increased outreach in a market that is still dominated by biased information and unilateral views on space and cyber activities. With over 20,000 unique visitors to the Spacewatch.Global website every month in the last quarter we have seen massive growth in our interested readership.
2020 will bring us much more of these wonderful moments in the fascinating space industry!
Thanks to the wonderful team behind SpaceWatch.Global: Anna, Claudia, Frank, Hans Jürgen, Helen, John, Kristina, Ksenia, Lars, Marushka, Nathalie, Swetha, Tiziana and Valerie for your ongoing, dedicated and wonderful support.
As Astra as Aperea. 2020 will be exciting for all of us.
I wish you and your families a Merry Christmas and a Happy New Year!