SpaceWatch.Global asked its staff and contributors to review 2019 and provide an outlook into 2020. These personal reviews are being published during the holiday season. This is Ole Dokka of Spaceport Norway.
by Ole Dokka
NORWAY – THE OIL AND CO2 EXPORTER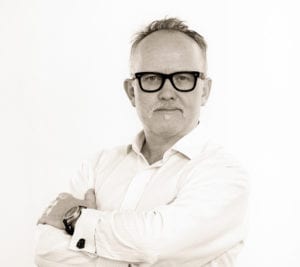 I live in a country with a small population and plenty of room for everyone, abundance of natural resources and powered by more and less 100% renewable energy. Norway is consistently placed in the Top 10 of lists of the richest countries of the world, or the happiest countries of the world and the world´s largest wealth fund (thanks to visionary and responsible politicians in the 90´s) – we should have little or nothing to worry about. But I do worry.
A significant part of our country's financial strengths come from our oil and gas industry. An industry with such high profit margins that nothing really is comparable. Sure, we also have other industries that generate significant revenue and many jobs, but compared to the oil and gas industry, productivity in the other sectors is up to 10 times lower. Not 10% – but 10 times.
When the energy markets are disrupted (it is happening already), how are we going to deal with the decline? How can we, as a nation, prepare for this big change in the best way possible? How can we increase the speed of innovation and enable new industries to develop and grow – and hopefully contribute to fill this gap in the next 10-15 years? Could the predicted growth in the global space industry present an opportunity for Norway?
Norway has a small but very competent and healthy space industry, generating approximately 1 billion EUR in revenues a year. This is equal to 6.4% of the tax revenues our government gets from the oil industry – so space is obviously NOT the new oil! But it is profitable and sustainable, with much thanks to the focus on space as a valuable asset for societal development governed by the Norwegian Space Agency, and our active membership in ESA – the European Space Agency and EU space programs like Copernicus and Gallileo.
The potential for growth should be strong. This was my starting point when I decided to work with this industry almost four years ago.
SPACE – THE SECRET SAUCE?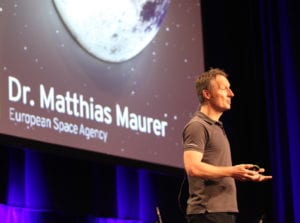 As an innovation and business leader with 20+ years in different industry sectors and large corporations, I have always been rather impatient with regards to progress as a whole. I have learned that process only takes you so far, but it is important to understand the challenges ahead and the needs to address and how to solve them. To really create impact – you need a secret sauce of passion, skills, competence, teamwork, leadership, timing, and more often than not – science and technology.
Right now, at the end of 2019 and the end of the second decade of the 21st century, many of the ingredients in this secret sauce are more easily available and accessible than ever before – space science, technology, data and infrastructure might be some of the most important ones going forward.
2019 – END OF A DECADE WITH A LOT OF PROMISES
Looking back at 2019 and the last decade, there is a lot to be enthusiastic about, in particular development in the commercial space industry. Re-usable rockets are now something we anticipate from all launch companies thanks to SpaceX; large satellite constellations from several companies are being deployed into orbit and are changing the orbital landscape in a dramatic fashion; a growing market for satellite data-derived services across sectors and business areas is developing with rapid speed and is turning into a platform for industrial digitalisation globally; promising start-ups with real-world business ideas, solutions, and business plans are now more common than the opposite – wildly ambitious companies with wild dreams and plans for incredible things that need billions of dollars in investment to get to TRL7…
A lot of this development is happening in the private sector, but would be impossible without the support (and shoulders!) of national and multi-national space agencies. Maybe the eco-systems of private and public partnerships are finally starting to work?
National (and multinational) space agencies have bolder plans and visions (and funding from member states!) than they have in many years: strong science missions are being planned and developed; we are going back to the Moon to establish physical infrastructure, develop and build technologies that enable us to work and do science there (and maybe develop business!), and more or less all future missions to Mars now have elements of preparation for the next big things: human boots on Mars and the search for life. As an example of the latter, the Norwegian-developed RIMFAX will be a part of the Mars 2020 mission launching in mid July-2020 – and it MIGHT be the instrument that discovers proof of life on Mars, past or present. The change this can bring to human history is profound, and the launch is only seven months away.
SPACEPORT NORWAY 2020 – A PIVOTAL YEAR?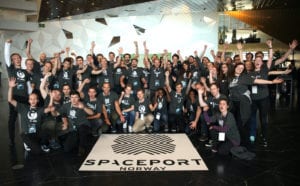 My personal space adventure started in 2016, leading the development of Spaceport Norway as a concept, brand, and conference from scratch. The primary objective was to create a new meeting arena and conference, where the space industry could meet other industries to explore opportunities for collaboration and (unexpected) partnerships. In three years Spaceport Norway has become the largest space business event in the Nordic countries.
2019 was the third year we developed and arranged Spaceport Norway, this time in the city of Trondheim. It was a significant year in more ways than one. As usual we had support and speakers from all the major space organisations (NASA, ESA, Norwegian Space Agency, Luxembourg Space Agency), some major organisations from outside the space industry (Equinor, SINTEF), and better than usual support from the Norwegian space industry and research community (Andøya Space Center, Kongsberg Group, Kongsberg Seatex, Nammo, Prototech, CIRiS and more), we more than doubled commercial revenue and had a higher number of paying participants than ever.
But most important: we were able to engage with the next generation: students (we even helped launch a national student organisation for space,) start-up companies, young scientists, and young multi-disciplinary leaders. The energy they brought to the conference and arena was extremely rewarding and triggered comments from ESA directors like:
"I did not know you had such a strong and vibrant space community in Norway?"
To be quite honest: neither did we – now we know! And we will build on this newfound insight, develop and expand the community, giving the young generation access to people, companies and our own stage, via sponsorships and partnerships.
The end of 2019 is only hours away – and I have had my eyes set for 2020 for a long time already. The next Spaceport Norway 2020 will be in Oslo on 9-10 September 2020, and in the first days of January we will announce the main theme and the first speakers – and we hope to see many of the readers of SpaceWatch.Global in 2020!
---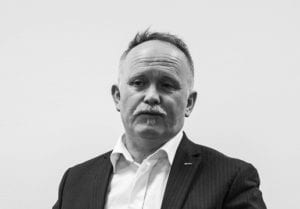 Bio: Ole Dokka is a multidisciplinary leader and strategist, working in the intersection of innovation, design, technology and digital business, since the beginning of the Internet economy in 1995. He has held several innovation and strategic leadership positions in major companies in Norway the last 20+ years, now he spends most of his time developing the meeting arena and conference Spaceport Norway through his own company Rocket Grace, together with supporters and partners. Ole Dokka is based in Stavanger, Norway, where he lives with his family of 5 + 2 cats and a lot of surfboards, skateboards, snowboards, golf clubs and tennis rackets.