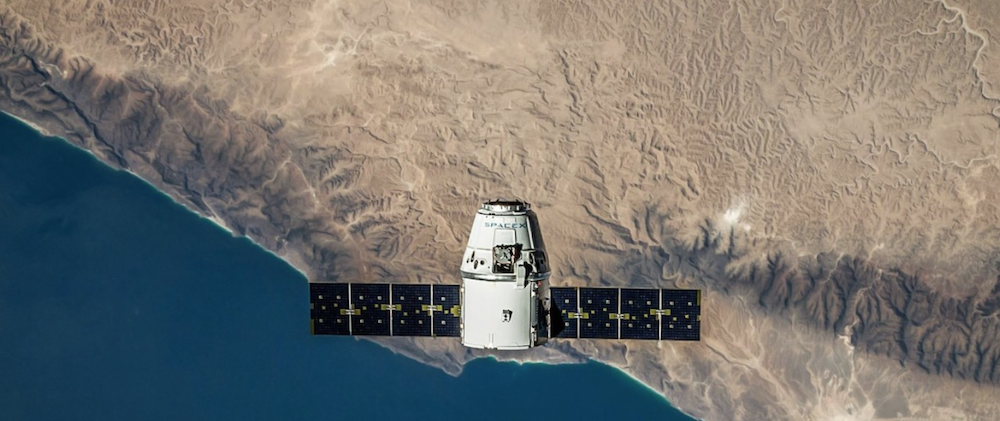 As part of the partnership between SpaceWatch.Global and investiere – Verve Capital Partners AG, we have been granted permission to publish selected articles. This is Part II of "The Race for a Place in Space" by Eugen Stamm, originally published on 11 November 2019 at www.investiere.ch. 
Nanja Strecker is Managing Director of the European Space Agency Business Incubation Center Switzerland (ESA BIC CH), a program managed by the European Space Agency (ESA) and ETH Zürich. She is also responsible for the development of Switzerland Innovation Park Zurich in Dübendorf, on behalf of ETH Zürich. Nanja holds a Master in Industrial Engineering from Karlsruhe Institute of Technology (KIT) and a PhD in Innovation Management from KFU Graz.
Nanja, the European Space Agency is running 20 incubators all over Europe. Why?
The first incubator opened in 2004 in the Netherlands, in the same town where ESA's technology development center ESTEC is situated. The initial goal was to transfer technology used in space to applications on Earth and make it accessible to society. By now, the goal is considerably wider. A new era of space has been ushered in by private companies such as Elon Musk's SpaceX. ESA wants to tap into innovation coming from the private sector, especially from startups.
What connection to space do the startups in the incubators have?
There are several possibilities. Some, such as the solar startup Insolight, bring technology developed for space to Earth. Others use data provided by satellites. And others develop technologies for use on the ground that could be relevant to space projects, 9T Labs with their 3D printing of carbon fiber is such an example. They are already doing tests together with ESA.
What does the Swiss ESA business incubator do for the startups?
The most important thing that we do is open doors to ESA and a large network of relevant space partners. Among them are SES, an operator of over 70 satellites, Airbus and RUAG Space but also smaller specialists such as Art of Technology, an engineering company, or Swisscom that is interested in companies linked to high-tech in general. We have detailed service descriptions with all of our partners that make clear what kind of help a startup can expect.
What else do startups get out of ESA BIC?
We also provide help in legal and financial matters. And the Swiss BIC is the most generous of all ESA incubators with non-dilutive funding of CHF 200'000 for every startup joining us. This is thanks to the Swiss Space Office and means that a part of the money Switzerland contributes to ESA flows back to innovative startups here.
What is the capacity of the incubator?
The first cohort of startups joined in 2017 and startups typically stay 2 years in our program. And since ESA BIC CH is a virtual incubator, they don't need to move from where they are. We can admit up to 10 startups per year. All of these startups with a space connection are deep tech startups that need quite some time to develop.
Can you share any success stories of your startups?
The Hiperion project to bring Insolight's solar cells to the market has been awarded 10.6 million Euros from the EU. The cells have broken the world record for efficiency. And other world records have fallen. Polariton Technologies have developed the world's fastest electro-optic modulators and Neural Concept's AI software helped design a record-breaking bicycle. And there is another achievement I want to point out. Clearspace has won a tender from ESA to de-orbit one of the agencies derelict satellites. This was the only consortium that applied that was led by a startup, which speaks both for Clearspace as well as the changing attitude of ESA. All in all, we've awarded already 3.4 million Euro of non-dilutive funding. The startups, which come from all parts of Switzerland, have raised 25 million in total from investors and created 200 high-tech jobs.
What do you like most about your job running the incubator?
My work is very varied and I get to work with founders of cutting-edge technology startups, which is fascinating for me as an innovation expert. It is a lot of work, but I'm already looking forward to the next selection of startups that will join us. The fact that in Switzerland we get more applications than in other countries is a very positive sign both for me and for the space startup ecosystem in Switzerland.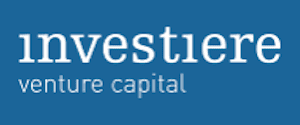 investiere is the leading European startup investment platform for qualified and institutional investors. Our investment professionals screen thousands of companies and present the best investment opportunities on our digital platform after a rigorous due diligence process. investiere focuses on European high-tech startups. The investiere community consists of more than 3'500 qualified private investors, family offices and pension funds. Furthermore, numerous Swiss corporates rely on investiere's VC expertise to screen, select and invest in promising startups (clients include Swiss Post, u-blox, a leading Swiss health insurer, as well as a publishing house). With CHF 30 million invested in 2018, investiere is Switzerland's most active startup investor. Zürcher Kantonalbank, the third-largest bank in Switzerland, is a minority shareholder of investiere. To join our international and growing investor community, visit investiere.ch.