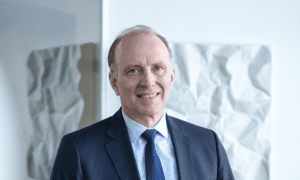 Germany's largest private satellite manufacturing company OHB SE intends to start satellite launch services within two years, according to a 15 November 2019 report in Bloomberg Businessweek.
OHB SE is well-known for the manufacture of small communications, Earth observation, navigation, and scientific research satellites, as well as spacecraft for space exploration and science, and has hitherto been content with making a market niche for itself in the satellite manufacturing sector.
In an interview with Bloomberg Businessweek, however, OHB SE's chief executive officer Marco Fuchs revealed that the family company will extend its space portfolio by offering satellite launch services in two years time. "Without rockets, satellites are useless," Fuchs told Bloomberg Businessweek.
Fuchs envisions that with its satellite manufacturing heritage and its proposed satellite launch services OHB will become a turnkey satellite and space provider to what is expected to become a burgeoning small satellite market in the decades to come. By providing launch services for small satellites, Fuchs also believes that OHB can help customers overcome one of the biggest challenges in the launch market today, namely overcoming the ad hoc rideshare problem that comes with using established launch providers around the world.
Headquartered in Bremen, Germany, and with sales of U.S.$1.1 billion in 2018, OHB has established a facility in Augsburg, Germany, where fifty employees are developing a small launch vehicle that will be capable of putting a 200 kilogram payload into low-Earth orbit (LEO).
OHB SE is also searching for a suitable European launch site to use as a base of operations for its launch services, with the Azores islands in the Atlantic Ocean, as well as locations in Norway, Scotland, and Sweden, under consideration.