by Mari Eldholm, Director of NIFRO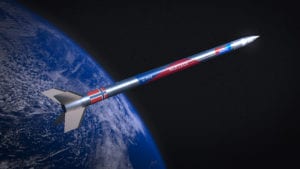 Norway is a small but vibrant space nation. For decades sounding rockets have been launched from Andoya, K-SAT operates a global network of ground stations, and a number of small and large Norwegian satellites are in orbit. In addition, Norway is home to a world class scientific community and a competitive industry specialising in both upstream and downstream segments. This autumn several big decisions are expected from the Norwegian government, setting the strategic direction for the next space era in Norway.
A new national space policy
A new Norwegian space policy has been in the works for some years, and is to be published this autumn. It is expected that the new policy will build on the 2013 national space policy, which focused on stimulating industry, ensuring societal and security needs, protecting the environment, and ensuring interests in the Arctic and large maritime areas under Norwegian jurisdiction. The new policy is also expected to continue the strong focus on international cooperation, with a particular focus on the European Space Agency (ESA), European Union (EU) and bi-lateral agreements.
While it is natural to build on the old, the interesting question is of course – what is new? How will the policy facilitate for the next era of space in Norway? When ordering the new policy the government instructed an evaluation of a number of specific issues to be considered. This included the creation of a national space council, new tools to enhance industry and innovation, national space and technology programmes and an evaluation on how Norway can ensure its Arctic needs.
What will materialise remains to be seen. A reasonable assumption is that the final result will reflect a combination of long-term ambitions and industry capacities. To provide some context, it may be helpful to look at some of the many projects and capacities that are emerging.
Launching satellites from Norway: The Andoya Spaceport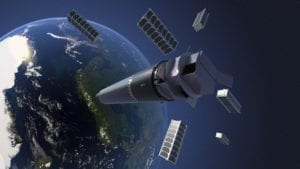 The government is currently evaluating an application from Andoya Space Centre to expand its operations to include a launch port for satellites. Combining nearly 60 years of experience in launching sounding rockets, and a strategic geographical location in the far north, with limited air traffic and large ocean areas to launch over, Andoya Space Centre aims to be the first spaceport on mainland Europe to launch a satellite in the early 2020s.    
The building of a spaceport at Andoya is supported by a uniform Norwegian space industry, and is understood to be a unique opportunity to stimulate, attract and create new space-related activities to Norway and Europe.
A project with interesting synergies to the spaceport is the family of environmentally friendly sounding rockets and nanolauncher currently being developed by Nammo, the NorthStar family. In a first test from Andoya Space Centre in 2018, its smallest sibling, the Nucleus, became the first completely Norwegian built sounding rocket to reach outer space, while demonstrating a safer and more environmentally friendly hybrid propulsion system. The aim is to develop the NorthStar Launch Vehicle to have payload capacities for small satellites (<150kg) as a supplement to the international microlauncher suppliers planning to operate from the new Andøya Spaceport serving the market for 500-1000kg microsatellites.
New satellite projects: securing communication in the Arctic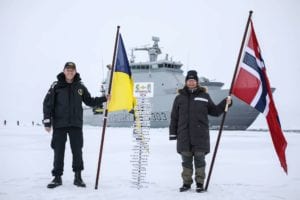 A Norwegian small satellite programme has existed for some years, and several AIS-satellites are in orbit providing surveillance services for the maritime traffic along the coast.
In June 2019, it was also decided to go ahead with an Arctic satellite communication project. Space Norway AS will establish a network of two communication satellites in a highly elliptic orbit to ensure 24 hour communication and broadband access above 65 degrees latitude. There are currently no communication options this far north, making both industry activities and rescue operations very challenging. The satellites are to be launched by 2022, and will notably also carry payloads for the U.S Department of Defence.

Norway and the European space programmes
On a European level, both EU and ESA are in the process with their Member States to determine the level of funding and direction of the next period of their respective space programmes.
Norwegian industry will continue to argue for a strong national commitment to ESA. Contracts and technology development opportunities obtained through ESA programmes are crucial, but also good  business. For every 1 NOK Norway invest in ESA, the industry yields a return of 4.8 NOK.
While Norway is not a member of the EU, Norway participates as an associated member on several topics where such cooperation makes sense for both parties. Norway is participating in Science and Technology programs like Horizon2020 and several of the larger space related programs like Copernicus and Galileo. A renewed national decision regarding the Norwegian level of participation in the next era of EU's space and R&D programmes is not expected until next year, but may also be addressed in the upcoming space policy.
Space in a broader context: A sector for the future, the environment and Sustainable Development Goals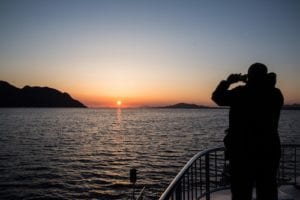 Recognising that oil is a limited natural resource, the Norwegian government is striving to diversify the national portfolio to make the Norwegian industry more robust to handle the transition to the post-oil era. While space will not alone replace the oil sector, it should be a logical part of the puzzle. Investments in the space sector would ensure a continuation of high tech jobs, technology development, while it also ensures access to services essential for society, security, the Sustainable Development Goals (SDGs) and monitoring and aiding environmental protection efforts.
Space agencies around the world use their satellites to monitor the environment. Norway has for some time been involved in these efforts through ESA, EU and various UN platforms such as REDD+. Recently it was announced that the Norwegian Ministry of Environment will supplement these efforts and purchase very high resolution satellite data for 450 million NOK (aprox. 45 million EUR) to monitoring the effect of the rainforest deforestation programs, and ensure they work. As made blatantly evident by the tragic fires currently ravaging the Amazon rainforest, reinforcing such efforts are of critical urgency for the global ecosystem.
Rainforest preservation is not an isolated example of how space is essential for the environment and the SDGs, in a report by the UN Office for Outer Space Affairs, space-based services derived from Copernicus, Galileo and EGNOS alone, are beneficial to 40% of the SDGs. 
Adapting to the future: learning from others
When reshaping the national framework for a sector, it is a useful exercise to look at experiences in other countries. The space sector is in a very dynamic period, where technology development is predicted to pave the way for almost an infinite amount of opportunities. But, these opportunities must be facilitated for on a strategic level. As such, it is interesting to look to space innovation efforts in countries like the UK, Luxembourg, France or Finland, where the government has been very active in providing dedicated and tailored instruments to encourage innovation in the space sector.
In addition, a number of states are using national programmes as key drivers for developing national capacities. Sometimes projects are co-funded by a government and industry, such as the recently announced Italian Galileo "mirror programme". There is hope that the new national policy will facilitate for similar approaches in Norway.
Revision of the national space law
In addition to the adoption of the national policy, there are other processes on-going to modernise the Norwegian space sector, this includes a revision of the 1969 national space law.
From an industry perspective this is a welcomed initiative, and understood as necessary to facilitate for satellite launches from Andoya. In a broader context, it is hoped that it will secure a stable business environment for the whole Norwegian sector, and establish a clear division of responsibility and liability between industry and government. It is of particular interest to note the trend where other European states have used regulatory tools to encourage competitiveness, for example by capping liability and insurance requirements placed upon the operator.
Inviting the global space community to work with Norway
The global space market is predicted to grow exponentially over the next few years. With a new national commitment and strategic vision on the verge, Norway have ambitious plans to take part in this market, and many capable actors looking for new partners, talent and novel ideas.
On the 4 and 5 of September, the Norwegian space sector and some of the major space actors from around the world will gather in Trondheim at Space Port Norway. Space Port Norway has grown to become the biggest space conference in Norway, and will this year centre around the topic of resources. Both how space technology can better help us manage resources on earth, and what resources may be available to us in Space. The aim is to foster dialogue which can lead to new partnerships and initiatives.
Norwegian Industrial Forum for Space Activity (NIFRO)
The Norwegian Industrial Forum for Space Activity (NIFRO), is an organisation created and run by the Norwegian space industry, with a focus on facilitating for dialogue and cooperation. As a small nation, international cooperation, in both a European and global context is essential for Norwegian companies. NIFRO would like to invite anyone interested in discussing potential projects, ideas or partnerships on both a technology and policy level to get in touch.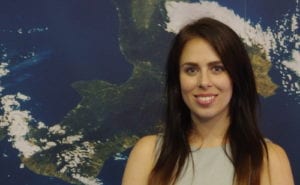 Mari Eldholm is Director of NIFRO. Before joining NIFRO, she worked at PTScientists as Governmental Affairs Manager. Before that she was the Executive Secretary of the European Centre for Space Law (ECSL), where she was responsible for the daily operation and representation of the ECSL. In addition, she was a Young Graduate Trainee in the Legal Services Department of the European Space Agency (ESA), and assists with matters relating to international and national space law, UN COPUOS and international relations. Before joining ESA and the ECSL, Mari was a Trainee, then Advisor, at the Norwegian Space Agency. As a Trainee she was the author of a report recommending that Norway should revise its national space law and join UNCOPUOS. 
Mari Eldholm can be contacted at: Email: [email protected] – webpages: www.nifro.no