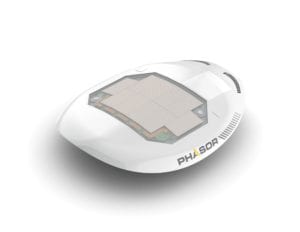 Phasor has achieved ISO 9001 Certification ahead of the commercial release of its products for the land mobile, maritime and aviation markets.
ISO 9001 is the internationally recognised standard for a quality management system (QMS). This enables companies to operate more effectively on several different levels, including the ability to focus on customer requirements and constantly finding ways in which to improve and become resilient and sustainable.
"The ISO 9001 certification is great news for Phasor," said Mike Warren, Senior Vice President, Operations at Phasor. "It means that we are maturing as a company and moving closer to the commercialisation and release of our products. The processes and procedures that we have implemented, and that have been audited and approved by BSI, will help us to manage our business better and to demonstrate to our customers that we can support them as they, and Phasor, grows."
The overall process of ISO 9001 Certification has taken six months, and places Phasor on a firm footing as the company looks to roll-out its products in the coming months.
Phasor's electronically steerable antenna (ESA) features a flat, ultra-low profile design, and is well suited to support traditional fixed satellite networks (FSS), High Throughput Satellites (HTS), Non-Geosynchronous (NGSO) satellite networks. The enterprise-grade antenna supports broadband connectivity on modes of transport on land, sea and in the air.