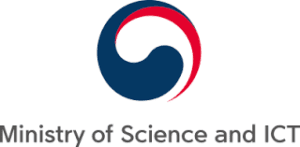 The South Korean Ministry of Science and ICT has approved 300 billion Won funding (U.S.$264 million) for the development of three remote sensing satellites to be used for resource management, environmental monitoring, and space science.
The three remote sensing satellites are part of the Ministry's National Space Committee plan for 2019 to 2025 that calls for the satellites to be manufactured by private industry with support from the government in Seoul. The plan calls for South Korean companies to build the satellites that will weigh around 500 kilograms each.
"Unlike past satellite projects, the latest endeavor calls for private industry to take the leading role, with the government and state agencies like the Korea Aerospace Research Institute to provide support and assist in quality control and reliability," a spokesperson from the Ministry of Science and ICT is quoted as saying in The Korea Herald.
One of the three remote sensing satellites will feature an electro-optical camera capable of capturing five metre resolution images across a 120 kilometre swath. This satellite will be used primarily by the South Korean Rural Development Administration and the Korea Forest Service for resource management and environmental monitoring purposes. Due to be launched by 2023, this satellite will cost approximately 117 billion Won (approximately U.S.$100 million).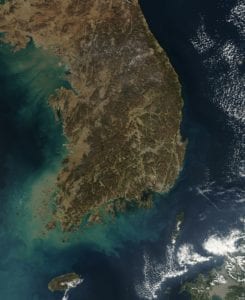 The second of the three satellites will begin construction in 2021 with the aim of being completed by 2023, and is thought to cost 47 billion Won (approximately U.S.$40.5 million). This satellite will be used for 'space science' though the South Korean press are short on exact details. What is known, however, is that this satellite will be launched by the indigenously built Korean Space Launch Vehicle (KSLV) II, while the other two remote sensing satellites could be launched into orbit by either a domestic or international launch provider.
The last of the three remote sensing satellites will feature a C-band synthetic aperture radar (SAR) capability that will have a 10 metre resolution. This satellite is expected to cost 143 billion Won (approximately U.S.$123.4 million) and will start development in 2022 with the aim of being completed by 2025. The SAR satellite is being designed to be used for environmental monitoring and disaster early warning of droughts, flooding, pollution events such as oil spills, and other phenomenon such as red tide.
The Ministry of Science and ICT states that all three satellites will contribute to South Korea's ability to better manage its natural resources and mitigate the impact of climate change. The Ministry also said that by inviting the South Korean private sector to build all three remote sensing satellites it will better prepare them to be competitive in the international satellite manufacturing marketplace.