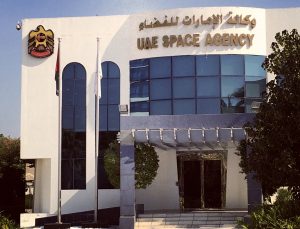 The UAE Space Agency is partnering with Krypto Labs – an innovation hub and startup incubator in Abu Dhabi – to identify three Emirati space and satellite startups and then scale their ideas into commercially viable products.
This agreement will enable the creation of a GeoTech Innovation Programme, which will include selection of high-potential innovators and entrepreneurs in three service areas: Urban and Rural Land Management (URM), Disaster and Crisis Management (DCM), and Coastal Border Security (CBS).
Dr. Ahmed Belhoul Al Falasi, Chairman of the UAE Space Agency, believes the agreement supports the agency's mandate and commitment to support local start-ups, cultivate their skills, and encourage innovation. "It is consistent with our strategic objectives to develop the next generation of space sector pioneers and local space exploration capabilities, and support scientific research," he said.
The programme's initial online application phase will be anounced by the end of September and remain open for six weeks. A panel of judges made up of UAE Space Agency experts, Krypto Labs professionals, and academic specialists will collaborate to evaluate the applications and select the winners.
The panel will select up to three winning start-ups to participate in Krypto Labs' unique incubator programme.
The GeoTech Innovation Programme will end in a final pitch event, where the winning start-ups will be invited to take the floor and showcase their products.
The final event will also include a 'Made in UAE' exhibition and training workshops on capacity-building, which will be open to other entrepreneurs interested in the programme.
"With the space sector poised to contribute to more and more socioeconomic development, the GeoTech Innovation me will play a significant role in identifying, facilitating and advancing local entrepreneurial efforts in a range of fields related to space," Dr. Mohammed Al Ahbabi, the Director-General of the UAE Space Agency, said.