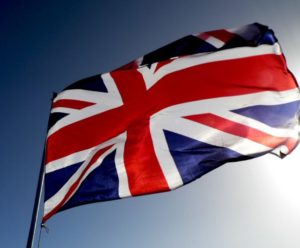 The UK space sector is on the cusp of entering a new and golden age. As a country, the UK already has a thriving space sector with leading companies that have pioneered the small satellite industry, for example. Now, however, with the announcement of the first spaceport to be built in Sutherland on the north coast of Scotland, the UK is demonstrating its potential for end-to-end capability that could literally transform the sector and create an incredibly exciting future.
The excitement throughout the UK space sector that resulted after it was announced that the country is to get its very first vertical launch spaceport in Scotland, was palpable. This is what it has been waiting for and it means that the UK can truly call itself a real space player with indigenous satellite-building capabilities, a strong eco-system – and now the ability to launch. The opportunities ahead are phenomenal. And it's not just Sutherland that will be hosting a spaceport, there are horizontal launch sites planned in Cornwall, Glasgow Prestwick and in Snowdonia, that have all been boosted by a £2million development fund. These are exciting times.
According to the UK government, commercial vertical and horizontal launch demand is worth a potential £3.8 billion to the UK economy over the next decade and will support further growth of Britain's space sector, creating new jobs and a new generation of engineers.
Sutherland was selected for its excellent strategic location. Scotland provides the most effective location in the UK to reach satellite orbits with vertically launched rockets. The plan is to blend both proven and new technology together to create a cutting-edge and world-leading spaceflight market offering reliable and, most importantly, regular access to space. The locations earmarked for horizontal launch development will give the opportunity for the UK to also further develop its sub-orbital flight and spaceplane ambitions as well as satellite launch capabilities.
Market Potential
The small satellite launch market has massive potential because, presently, there are simply not enough launches available. The projected growth of the market illustrates perfectly the need for alternative launch options. Orbis Research forecasts that the global smallsat market will grow from $2.28 billion in 2016 to $7.66 billion in 2023. However, this growth could be stifled if the rides to space aren't available.
This challenge was very evident at the Satellite 2018 show in March when there was plenty of frustration shown by small satellite operators who long for dedicated launches to orbit. One panel during the conference opened with a poll question that asked: 'What are you most dissatisfied about launch today?' The overriding response was a lack of launch options.
From an operator's perspective it is easy to understand why the situation is becoming unacceptable. Small satellite operators depend upon high frequency launches, and if they cannot get them, the impact upon their businesses is tangible.
According to figures published by the UK Space Agency, the UK could compete in this high value market which will see an estimated 2,000 satellites by 2030.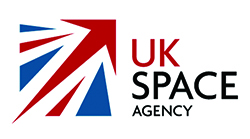 The UK builds more small satellites than any other country. In fact, Glasgow builds more than any other city in Europe. The Sutherland spaceport will be developed by Highlands and Islands Enterprise (HIE). The HIE Board approved investment of up to £9.8m in the £17.2m facility. The agency earlier confirmed that the Sutherland spaceport was capable of supporting some 400 jobs. These would be a mix of new jobs as a result of activities at the spaceport, inward investment, and supply chain opportunities.
Lockheed Martin and launch start-up Orbex are taking the lead on the new UK spaceport and investing in the technology that will make it happen.
Orbex is constructing a completely re-thought and re-designed orbital launch vehicle, called Prime, to deliver small satellites into Earth's orbit. The Prime launcher has a novel architecture that eliminates the fundamental mass challenge of small launchers. Prime launchers are up to 30% lighter and 20% more efficient than other vehicle in the small launcher category. The Prime vehicle will launch satellites to altitudes up to 1,250km, inserting them into sun-synchronous or polar orbits.
Orbex is currently looking at locations in Scotland that are suitable to house its rocket factory and mission control facility and hope to make an announcement on this soon. The company is already testing the Prime rocket and has secured £30 million worth of funding and their first launch customer for twenty launches.
Lockheed Martin is quickly expanding its presence in Sutherland and is starting to put its team together, envisioning the first launch to take place in the early 2020s.
Coherent Approach from UK Government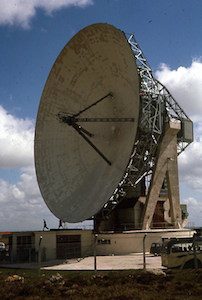 Fundamentally, it has to be noted that the UK Government has created a very solid environment for space companies to do business together. The UK Space Agency is driving the growth of the space sector as part of the Government's Industrial Strategy with major initiatives including the National Space Test Facility at Harwell, and the UK continues to be a leading member of the European Space Agency, which is independent of the EU. The UK has a very strong foothold in the space industry as well as its global reputation for small satellite manufacturing. The Harwell Space Cluster and the Satellite Catapult have delivered a great advantage for UK companies. Satellite companies can work closely with their suppliers and can identify further partnerships and opportunities for collaboration. It's a very positive environment for space start-ups. The addition of a spaceport now means that these companies can design, manufacture and launch their satellite systems in the UK, completely indigenously.
This focus on the UK space environment as a hub and an incubator for NewSpace and innovation has been recognised by key industry players. "I think it's really exciting", Ian Jones, CEO of Goonhilly told SpaceWatchGlobal. "I describe the space industry as a global cottage industry. It underlines the fact that, in the UK, there has been this very coherent approach between the industry, government and academia. There has been a really solid collaboration for a number of years and this has taken a few years to come together but it is really starting to happen now for the UK and it's fabulous."
Although the uncertainty of Brexit looms, there is a tangible air of positivity surrounding UK space at the moment. There have been certain threats made that could potentially affect the role of the UK in the European Galileo programme, despite its key role. The UK's independence in terms of space capabilities will be important moving on after Brexit and a lot of effort has been put in to ensure that this happens.
Daniel Campbell of Effective Space, a company that is pioneering last-mile logistics in space told us: "In the last year, we have seen a tailwind that aims to compensate for any potential uncertainties involving Brexit. There is more and more involvement from agencies and trade departments. I would say that it is a very good time to be part of the industry. What the actual impact of Brexit will be, we don't know, but I would say that there is a lot of focus on making sure that the UK has a very solid plan leading towards that point. This is not only on the commercial side of space but also on the government and military side of space too."
Exciting Times for UK Satellite Companies
For UK satellite companies, news of the planned spaceports has been very enthusiastically welcomed. The opportunity to launch their satellites in-country will transform the way in which their businesses are run. The importance of the virtuous circle that is completed by launch capability cannot be underestimated.
UK-based NewSpace company, Satellite Vu is planning to launch seven multifunctional earth observation satellites that will produce high resolution infrared imagery, at less than 5 metres, which is interpreted and converted into timely data using unique algorithms that end-users can readily access. The satellites will re-visit a site on an hourly basis to deliver rapid and precise data. The company will tackle some of the world's most pressing challenges such as plastic pollution and piracy as well as helping businesses to operate more effectively.
For Satellite Vu, the opportunity to launch its' satellites from a UK-based spaceport will be a game-changer. "At Satellite Vu, we are delighted to hear the news about the decision to build vertical spaceport in Sutherland and the prospective developments of horizontal launch sites in Newquay and Snowdonia," said CEO, Anthony Baker.  "We have the aspiration to be the first British earth observation company to launch on a British rocket with a British satellite".
Incredible Prospects
The UK now has a golden opportunity to show its true credentials as a space nation. By building upon its talents in the small satellite sector and nurturing and investing in its start-ups, it has created an environment of innovation. The addition of launch capability is more than just the icing on the cake. It means that the UK can compete in the commercial space race.