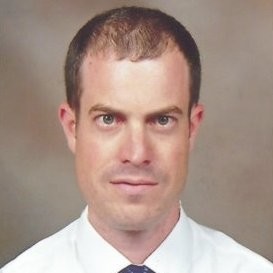 UK-based Effective Space is set to launch its first Space Drone spacecraft in 2020 which will introduce life extension services to satellite operators. The company has received very encouraging feedback on its plans and other potential lines of business such as accommodating new constellations in LEO. SpaceWatch.Globals Editor-in-Chief Helen Jameson spoke to Daniel Campbell, Managing Director of Effective Space about recent developments, Brexit, the UK space sector and the future.
Can you give us an update on recent developments that have happened within Effective Space UK?
First of all, we are progressing towards our 2020 launch. We have engaged our first customer and we are routinely holding mission reviews and enhancing our supply chain engagement. We announced during a recent media event at the Harwell Space Campus, our collaboration with Neptec UK (which was recently acquired by Maxar Technologies' MDA). That was very important because we are pitching for UK support and this is the first time we were able to publicly show how we are also supporting other members of the space industry here in the UK. We will soon have new announcements on more suppliers that have a UK presence and we are making sure that we are utilising the very best supply chain and partners in our unique domain.
At the same time, we are moving forward with our next funding round, both in terms of equity and debt, on which we are supported by dedicated consultants. We are looking in all possible directions to ensure that not only our first programme is fully financed, but we can actually start designing and planning our next batch of Space Drones.
In June, you attended the CommunicAsia event in Singapore. Can you tell me about the reaction you got there to the concept of in-orbit servicing?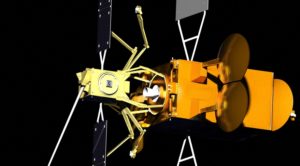 We attended the CASBAA SIF event and CommunicAsia and there are a lot of indicators from the market that life-extension is a necessity. We heard operators publicly saying that they are seeking life extension solutions for their satellites, while others claiming that they will not procure more satellites in the foreseeable future and we are seeing more and more operators that are reluctant to replace their existing satellites and are now looking for ways in which they can extend their existing assets. An operator has also announced that it has orbital slots for sale to hand to other operators, so there are lots of interesting things happening in the GEO market and operators are certainly considering the concept of life extension.
You must be feeling extremely positive because this is what the market is saying.
We are. It's now all about the execution; we're looking ahead to our first deployment, while ensuring that we can secure the next batch of satellites and take advantage of all the other opportunities that we see for 2020 onwards.
How has the Harwell Space Cluster been beneficial to Effective Space and why is it so important for the UK space sector?
Harwell is a centre for manufacturing and a place where some of our suppliers are based. Harwell allows us to work closely with our suppliers and to identify more partnerships and collaboration opportunities, and also gives us the chance to learn from some of the progress that other space start-ups are making. It's a place where we can discuss and leverage our relationship with our suppliers and the overall ecosystem. The recent event at Harwell also demonstrated how the Catapult and the Space Cluster are encouraging the exposure of such activities to the media and stakeholders who are not directly involved in space but may now want to learn more about these activities and how they influence other industry segments.
How do you see the UK space industry at the moment? Do you think it is in a strong position given the fact that Brexit is looming?
I will have to be humble and modest and say that, in the last year, we have seen a tailwind that aims to compensate for any potential uncertainties involving Brexit. There is more and more involvement from agencies and trade departments. For example, this year was the first time the UK had a Pavilion at CommunicAsia. We were encouraged to participate. Space activities and satellites were heavily promoted by the organisers, including the Singaporean delegation of the UK Trade department. That's just an example of how we see the support from the government. The same goes for the Farnborough Airshow. This year there was a very high profile UK Space Agency/ESA Pavilion.
I would say that it is a very good time to be part of the industry. What the actual impact of Brexit will be, we don't know, but I would say that there is a lot of focus on making sure that the UK has a very solid plan leading towards that point. This is not only on the commercial side of space but also on the government and military side of space too. I recently participated in two panels that were sponsored by the UK MoD talking about the future of military satellites, space systems and in-orbit servicing played a big part it their future plans.
It's interesting that there is a lot of positivity in the space sector given the overall amount of negativity surrounding Brexit and the issues with Galileo, etc. But overall you are feeling optimistic?
Overall it helps that ESA is not directly associated with the EU, although that may change. I just read that the EU is trying to take a closer position to ESA so we will need to stay tuned. There are several potential frameworks where, under ESA funded programmes, a multi-European development and research project could be initiated in the coming months including topics related directly to satellite servicing. It is not only a GEO satellite servicing framework that must be considered, but also a LEO framework. Some of the LEO satellite companies are actually headquartered in the UK so again, there are lots of things that make the UK a focus for the development developing such capabilities.
You said that everything is still very much on schedule in terms of the anticipated launch of the Space Drones. When will you start manufacturing?
Some of the subsystems are already at the manufacturing stage. We are incorporating over 20 different suppliers and subsystems so each of these vectors, has its own Preliminary Design Review (PDR), Critical Design Review (CDR), manufacturing, testing, verification, and eventually we also aggregate all the subsystems into the main manufacturing floor. We already have some hardware on some floors in Europe that is undergoing testing. There are lots of milestones ahead of us but nothing that is very different from any other satellite programme. It is ambitious and it incorporates GEO domains that were not previously addressed, like docking. We are soon going to step into the second phase of validation and verification in the robotic lab with our partners, GMV.
If we look at the next few months, what are your main areas of focus going to be?
I think that, above all, we will be making sure that we are fully financed to support our growth plan. As a start-up, that is always the main objective. The next would be to try and leverage our first contract and bring more customers on board. That would certainly require us to extend our team to make sure we have more capacity to support more customers. We are also looking into other business lines such as LEO servicing. Again, that would require us to extend our team and to allow some of the team members to focus on new business lines together with our potential customers and partners. I think they are the main objectives for the remainder of 2018. We are also in an active licensing process with the UK Space Agency and spectrum coordination with OFCOM, as well as securing our insurance policy through Marsh in the UK. So there are lots of different tasks that we need to coordinate.
Can you tell us how your talks with satellite operators are progressing?
Without exposing any names, we are talking to almost all the satellite operators on Earth, starting with the big four all the way down to satellite operators that only operate one satellite. An important trend that we noticed in Singapore was that we are actually in discussions with operators of the future – operators that are only now being established. One of their options would be to first procure or obtain a used satellite, start their business and then procure a new satellite. So you can see that there is interest from all operators – from operators that manage 50 satellites down to just one and even future operators. It's very encouraging.
SpaceWatch.Global thanks Daniel Campbell of Effective Space for the Interview.