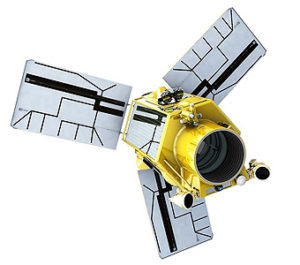 Egypt is making preparations to receive its sixth satellite, MisrSat-2, that has been built using a grant from China and will be shipped to Egypt in October 2019.
Dr. Medhat Mokhtar, Chairman of the National Authority for Remote Sensing and Space Sciences (NARSSS), said that the Chinese grant for the satellite was agreed upon in January 2014, and that it will monitor and study Egyptian land resources to preserve the environment.
Mokhtar added that in 2014 China has also funded an Egyptian facility to assemble satellite components at a cost of U.S.$23 million, and a satellite that costs U.S.$45 million. Egypt intends to use this assembly facility to complete the build of the new satellite using licensed Chinese components.
Dr. Mokhtar stressed that the new satellite will be higher in terms of imaging accuracy compared to previous Egyptian Earth observation satellites.
Dr Mohamed El Koussy, former senior official in the Egyptian space programme, said that work is also under way to establish another new facility for satellite manufacturing in Cairo's Fifth Settlement, and that construction will be carried out according to international standards and environmental requirements.
"A delegation of about 20 engineers have been sent for training on how to build satellites in China over the past few months," El Koussy said. "The mission came back about two months ago, and satellite building will proceed for the next 24 months."
The new MisrSat-2 satellite will also help with monitoring agricultural land and to take new high-resolution satellite images to assess developments compared with old satellite images, a technique known as change detection.
Last year, the Egyptian Council of Ministers approved a new law that will allow Egypt to establish its first national space agency for the purposes of scientific research. The Egyptian Space Agency is expected to help build Egypt's capabilities in the areas of space and technology, and even autonomously launch satellites from Egyptian soil.