A message from ThorGroup Management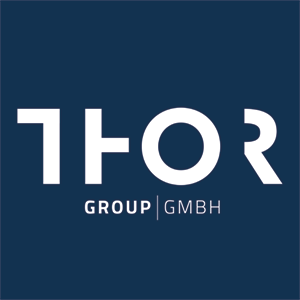 We established ThorGroup over two years ago now. Our vision was to start a publication that focused on space in emerging areas of the world. The first area, and an area of our own interest and expertise, was the Middle East. Where ThorGroup does the analytics and business intelligence on space and cyber, our magazine aims to address these topics to a wider audience in a non-academic language. SpaceWatch Middle East initially began posting news items during CabSat 2016 in Dubai. Then, after we learned some difficult lessons from our Kickstarter Campaign, SpaceWatch Middle East began to grow organically. Our first advertisers began to join us and we found the publication, and its following, growing steadily.
Our unique approach and our unbiased view has made us popular and we could count over 10,000 visitors in April this year.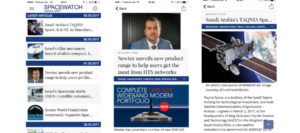 After one year we introduced our iPhone and Android APP at CabSat 2017. We have achieved over 3,000 downloads on iOS alone.
And then there is our newsletter, a bi-weekly, widely read piece that summarizes the previous two weeks in space. With a global expert audience, from heads of agencies to students and individuals interested in space, we continue to report about the cool things happening in this incredible industry. Our community is also growing rapidly. Over 11,000 Facebook followers have shown an interest in our activities.
Lets take a look at the content and what makes us unique. We report, in one place, about space activities from Teheran to Abu Dhabi, from Tel Aviv to Rabat and Ankara. The interest in geopolitics is big, very big – and we cover it. Not the news, but the story behind it! Just to mention a few examples; we reported about the space ambitions of Ethiopia, we reported about Ghana's first satellite and interviewed Sky and Space Global's CEO, Meir Moalem. Iran's space programme is of interest to us as well as disruptive business models, such as the payload booking vision of newcomer, Precious Payload. We give all of these a platform – independent and neutral – just Swiss!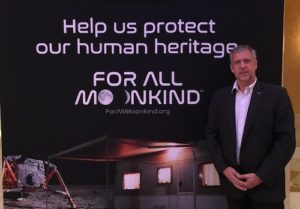 Finally, we would like to announce that we will not be stopping here! There is so much to come in the future and we are looking forward to more involvement with the wider space community. For example, ThorGroup's COO Torsten Kriening was accepted to the Board of Advisors at For All Moonkind. This is a huge privilege and our entire team is honored to support such a vision.
We would like to thank all of our readers for your trust and support. We want to encourage you to continue giving your feedback and sending us your content contributions. Over the next two newsletters we will disclose more of our plans for 2018.
Thank you and stay tuned. Ad astra!
The Management of ThorGroup and the publisher and editorial team of SpaceWatch Middle East
Original published at: https://spacewatch.global/2017/12/season-thoughts-2017-two-years-thorgroup-first-outlook-2018/