Building on the success of their SmartOne family of devices, which enable tracking services of unpowered assets in remote areas, Globalstar is about to rollout SmartOne Solar. This breakthrough, solar powered device will make satellite-enabled asset tracking an affordable reality for many.  Helen Jameson, Editor-in-Chief at SpaceWatch Middle East spoke to Globalstar's Regional Sales Manager EMEA, Corry Brennan to find out more about this very smart little device and the difference it will make to a plethora of end users. 
How significant is the introduction of SmartOne Solar to the satellite M2M/IoT market?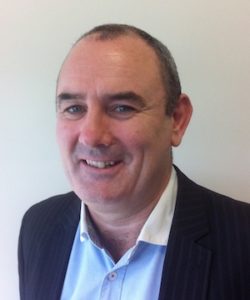 We believe it will be very significant. This is a product that was built in response to customer demand and customer interest. Globalstar is in the satellite business and we are constantly tracking and monitoring assets that are, for the most part, in remote areas. Also, the majority of these assets are unpowered, such as shipping containers and rail tank cars, so they will not have a power source built in. Therefore, battery life is always an issue. Batteries often can expire at inopportune times and in inconvenient locations. We see solar powered devices as the way forward as they enable us and our Value Added Reseller partners to create solutions which are maintenance-free and don't require the user to physically go out and change batteries every six months, year or two years. The feedback we have been getting from current and potential customers tells us that it is going to be a very significant product for us.
Which industry users will benefit most from the technology employed in SmartOne Solar?
If I were to name four main end user groups they would have to be transportation, oil and gas, maritime and agriculture. There are myriad applications in the transportation sector, for instance, whether it is road freight, rail freight, or any form of intermodal transportation. Oil and gas is a very important market for Globalstar as well. We will soon have full intrinsic safety certification for SmartOne Solar so it is suitable for use on or near oil rigs. In terms of maritime, we would look to install devices on board large or medium sized commercial vessels. The other emerging vertical sector for us is the agricultural technology sector where there is a requirement for tracking livestock and/or measuring soil composition and quality in remote areas. That is just a small sample of the vertical markets that could benefit from SmartOne Solar. We also expect other sectors and applications to come to light as we move ahead with the SmartOne Solar rollout.
Can you tell us about the composition of the device, how it works and its unique features?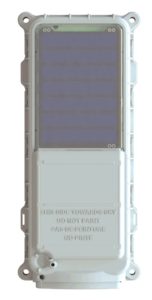 SmartOne Solar is manufactured in conjunction with Carmanah Technologies Corporation and its most unique feature is the intelligent use of a small solar panel about the size of a business card to charge the embedded batteries to provide the customer with maintenance-free operation for eight or more years. The device incorporates GPS, Bluetooth Low Energy, vibration and motion detection, the Globalstar chipset, an antenna and an optimized energy management system. There are many ways in which you can configure the device. Users can ask the device to send a fix or a reading every two or three hours or twice a day, for instance, particularly for assets that are on the move. Alternatively, it can be configured to send a message when vibration is detected, or when the asset is moved outside a specified geo-fence. The GPS chip will take a time and location feed from the GPS satellite network and then gather the information and send a message via the Globalstar satellite network. This message contains the asset identifier (the device serial number), the GPS position of where the device is and a timestamp as to when the GPS location takes place. Those messages are transmitted via our LEO satellite fleet and delivered back down to Earth to one of our 24 gateway stations that are located all around the globe. This information is then sent out to the mapping system of the customer or Value Added Reseller, and a picture is created of the information required for the customer. In a nutshell, that is how it works. When you buy one of our SmartOne devices, they are ready to go. They are 'lick and stick', if you like; you don't have to buy other hardware to make it work.
Tell us about how you have collaborated with Carmanah Technologies Corporation to develop the SmartOne Solar?

Carmanah Technologies was actually a customer of ours and they were using our communications chipset which is like a SIM card for satellites. They were integrating that chipset for monitoring their marine Aids-to-Navigation, airfield ground lighting and outdoor lighting products, which are all solar powered. We forged a very good relationship with them and it developed from there. In response to market demand, we thought it would be a great idea to develop a solar powered IoT-based asset tracking device and they have done an excellent job with SmartOne Solar.
Power is obviously a big issue to IoT/M2M users as they need to know that their devices will work for very long periods of time. How long will a SmartOne Solar battery last between charges and how does it compare with a regular SmartOne device?
We always assume the criteria of two messages per day. Based on this, whilst the SmartOne Solar is in the field and has some view of light, you should get eight years lifespan from it. It's a complete game changer. It is also important to stress that even if a fully charged device collects no solar energy, it will still transmit two messages per day for up to four months because of the batteries.
If you compare it with Globalstar's current SmartOne devices, we are looking at battery life of three years in the case of the SmartOne B and just under two years in the case of the SmartOne C. So you are jumping from less than two years up to eight years or more. It's a quantum leap in terms of battery life, and more importantly, a massive reduction in labour and travel costs regarding battery swaps.
What kind of cost savings can users expect to make on this device in comparison with 'conventional' battery powered devices?
It's really a case of saving in terms of field force rollout, in terms of staff who have to travel to locations that may be 100 or 200kms away to simply change a set of batteries. With SmartOne Solar, you eliminate that. It's obviously hard for us to place a precise figure on it and to quantify the savings, but we know from feedback and from experience that it's a huge cost factor. We can save users a lot of time and money by eliminating the requirement to replace consumable batteries.
What kind of demand are you experiencing for the SmartOne in the Middle East region? How is Globalstar's business in the region in general?
Business is going very well. We have many deployed units across the region. In fact, the Middle East and North Africa are very important to us as the GSM and 4G footprint is not as good as it is in metropolitan Western Europe. Once you get outside of a town or city, you tend to have no coverage whatsoever and that is where we come into play because our satellite and ground station coverage serves these areas very well. So business is good and we believe SmartOne Solar will prove very popular in the region. We are in the development phase with SmartOne Solar at the moment, so the units are currently being tested and certified. However, I can tell you that the feedback to the announcement of the new product has been incredible. My phone and email have been burning up since then! We expect big things from this new and game changing product. There's a lot of interest.
We would like to thank Corry Brennan for speaking to us. SpaceWatch Middle East looks forward to the deployment of the SmartOne Solar and we will be following up with Globalstar to track its progress in the market.
Original published at: https://spacewatch.global/2017/10/spacewatchme-interviews-corry-brennan-regional-sales-manager-emea-of-globalstar/