As more countries around the world look to develop their own space capabilities, organisations, and policies, SpaceWatch Middle East's Editor-in-Chief, Helen Jameson, examines the importance of technology transfer in developing space power in the Middle East and Africa.
Space. It's becoming a priority, and the fascination and realisation that what happens above us is becoming increasingly important to life on Earth, is hitting home. There are new space actors entering the market fuelling the NewSpace movement. Entrepreneurs are inspiring people with ambitious projects that aim to connect ubiquitously, to provide imagery and to revolutionise the way in which we communicate. The cost of access to space is coming down and, combined with the advancements taking place in small satellite technology, this is leading to the democratisation of space. The idea of becoming a space player is no longer pie in the sky or reserved for the richest, most developed countries. It has potential to become reality and there are many emerging space players that want a piece of the action. It seems that space agencies are springing up all over the world, and, in some cases, in regions where a national space agency seems to be an unlikely entity to establish.

Australia announced at the 68th International Astronautical Congress (IAC) last week that it will set up an indigenous space agency. It recognises the benefits of space and is committing itself to the development of its space industry. It is inevitable that we will see many more national space agencies established as we move forward into what is undoubtedly a new space era. The Middle East and North Africa (MENA) region is no different. The space ambitions are strong. But, aside from the kudos and prestige that becoming a space nation brings with it, there is also the fact that space can transform socio-economic development: agriculture, education, health, utilities, disaster management, bridging the Digital Divide, and a plethora of other integral applications. There are many critics of developing nations that are pushing ahead with space programme development, despite being considered unable to look after their own people and infrastructure on Earth, never mind in space. However, perhaps the applications listed above bring some clarity to those that believe that a space programme in an undeveloped country is not worthy of the amount of capital it will take to develop.
As in other regions, MENA countries are not just looking to develop their activities in space, but they are working to become independent in terms of their space capabilities. This means that they can create components and manufacture spacecraft and launch vehicles in-country, rather than contracting out to international companies, eventually with an eye to exporting their own satellites, for example. South Africa has already launched satellites into space and is preparing to grow its space industry. The UAE and Qatar are firmly marked on the map as space players, though young. Iran is eager to develop its space programme, despite sanctions. Turkey is working towards development of its own space agency. Ethiopia is set to build and launch a satellite and develop its own launch vehicle in the next five years. Sudan, Kenya, Angola and Ghana are all eager to set out their stalls in space too.
On the Back Foot?
So how does a nation that is starting from scratch develop a space agency and policy? Surely it's a massive undertaking. You would think so. But the fact that these emerging space nations are following the lead of established space nations, puts them in a strong position. Technology transfer and tie-ups with other national space agencies and companies are enabling these countries to quickly develop their capabilities and to train their engineers and scientists. By learning from other nations' past mistakes and from the ways in which they have carried out knowledge transfer programmes, they can develop a very capable space workforce, very quickly. They can encourage a love of space within their home nations that will eventually facilitate prosperity, security and the next generation of indigenous space engineers.
United Arab Emirates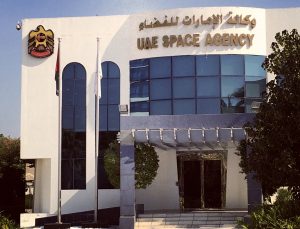 The UAE Space Agency was only established in 2014 and yet it is already planning a groundbreaking Mission to Mars, scheduled to launch in 2020. The country had previously tried to initiate a Pan-Arab space agency, rather like the European Space Agency, but there was little progress and eventually, the UAE decided to go it alone. Since then, the Agency has made leaps forward in its knowledge and promotion of space to young Emiratis, scientists and engineers. But knowledge transfer has been hugely important in enabling the UAE to get to the stage it finds itself at today.
DubaiSat-1 and DubaiSat-2, both Earth Observation (EO) satellites, were built under an agreement between the Emirates Institution for Advanced Science and Technology (EIAST) and the South Korean Satrec Initiative, a satellite manufacturer based in Daejeon. In total, 16 Emirati engineers worked on the design, development, testing and manufacturing of DubaiSat-2, which was double the Emirati involvement on the DubaiSat-1 project. The kind of expertise learned through this hands on experience in the Satrec Initiative's clean rooms, helped to give the UAE team in depth knowledge and experience on the development of a satellite programme; and this has resulted in the next satellite programme, KhalifaSat, being developed and manufactured completely independently by a team of Emirati engineers. The satellite is the first one to be built entirely in the clean rooms at the Mohammed bin Rashid Space Centre.
The UAE has focused heavily upon collaboration with international entities and sees this as the way in which to accelerate their celestial learning curve. The UAE Space Agency has forged relationships with multiple global space industry organisations and agencies that have a joint vision for space exploration. This includes signing a co-operation agreement with NASA and Memorandums of Understanding with national space agencies of France, Russia, Japan, China, and the United Kingdom, among others. The UAE is currently seeking cooperation with the Indian Space Research Organisation (ISRO) for knowledge transfer and human capital development. A delegation visited ISRO in 2015.
Additionally, the UAE is working to position itself as a leader in international space events. It hosted the Global Space Congress in 2016 and it has just been announced that it has been successful in its bid to host the International Astronautical Congress in 2020, in Abu Dhabi.
"Working together with the [International Astronautical Federation] IAF across issues related to space exploration and utilisation is in line with our efforts to strengthen the UAE's presence within the global space sector, as well as advancing our own capabilities in the field through knowledge sharing and collaborative research and development." said H.E. Dr. Ahmad Belhoul Al Falasi, Chairman of the UAE Space Agency.
He continued, "We recognize the importance of international collaboration in the fields of space science, research, education and exploration, all of which should be considered part of humankind's common heritage. Through such mutual interests and shared goals, space exploration and utilisation will bring further benefits to all of humanity,"
South Africa

SANSA, the South African Space Agency, is also a firm believer in technology and knowledge transfer and it currently holds MoUs with all key space nations with which the organisation is engaged in developing specific engagements. South Africa is part of a collaboration of BRICS countries to develop the BRICS Remote Sensing Satellite Constellation. They join the Brazilian Space Agency, Roscosmos, Indian Space Research Organisation and China National Space Administration on the project in a practical step towards high-tech co-operation. The constellation will help the countries to attain their respective sustainable development goals and to address challenges within their economies and societies.
Amal Khatri, Executive Director, Space Programme at SANSA explains: "The key intention is on leveraging existing skills within South Africa and other BRICS nations and co-operating in utilising space for peaceful purposes. South Africa has highly skilled scientists who are developing applications which deal with current social economic challenges. NewSpace is not only about the technology but more importantly about the applications which we have developed to understand how our planet is changing and thus address climate changes, socio-economic issues and better resource management of the countries in which we live."
SANSA is also working closely with the UK Space Agency towards the development of a cubesat mission to identify fires. This programme will be further extended over the next few years to a full constellation. There are several other programmes that are currently being planned with a particular focus on the broader needs of Africa.
SANSA, is delivering on its mandate to expand human capacity development to the public sector and the entire EO community in South Africa. The country recently took a delegation of ten South African scientists to the Japanese Space Agency (JAXA) for a four week training expedition.
The training focused on three key areas. Firstly, to learn about remote sensing and space developments currently occurring in Japan. Secondly, to establish and strengthen relations between the two institutions on space related technologies and applications. Finally, the team obtained techniques related to the analysing of Synthetic Aperture Radar (SAR) data for maritime and land deformation observation.
Both UAE and South Africa provide two valuable examples of how collaboration, knowledge and technology sharing is enabling them to develop rapidly and effectively leapfrog their way to successful space activities. By eliminating the long (and expensive) learning curves of established space nations, and by taking advantage of the technological developments that are making access to space easier and more cost-effective, they can compete in what is a fast-growing global space market.
Space should be for everyone, not simply the most developed nations. We all have a stake in space because it has such potential to affect humanity. By sharing the knowledge and the technology, we empower.
Helen Jameson is the Editor-in-Chief of SpaceWatch Middle East.
Original published at: https://spacewatch.global/2017/10/knowledge-transfer-mena-leapfrogging-learning-curve/