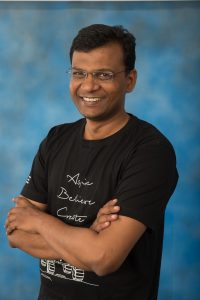 In the latest SpaceWatch Middle East interview series, Helen Jameson speaks to Rahul Narayan of TeamIndus to find out more about the STEM day at MASDAR Institute and the importance of outreach programmes such as this.
Inspiring the next generation is something that we talk a great deal about within the space industry. It is, after all, where the future of the industry lies. Google XPRIZE finalists, TeamIndus and satellite operator, Yahsat take this very seriously and have recently led an initiative at the MASDAR Institute of Science and Technology, to bring together a team to construct and test an exact replica of the TeamIndus lunar rover.
This was an incredible opportunity for 20 students to get hands-on and learn how a rover is put together across three sessions, with a test session at the end of the day which saw their rover tackle specially built terrain at Yahsat's Space Lab, where the event took place.
TeamIndus has become one of five finalists which have received verification and approval of their launch contract from the Google Lunar XPRIZE. The competition seeks to challenge entrepreneurs and innovators from across the world to develop low-cost methods of robotic space exploration. In order to win, the privately-funded team must ensure that they land a spacecraft on the Moon's surface, move 500 metres and send video and images back to Earth.
Tell us more about the TeamIndus STEM Day @ MASDAR Institute. Where did the idea come from?
TeamIndus has been working closely with Yahsat & MASDAR group over the past several months, TeamIndus was invited to be part of the review committee for the MASDAR-Yahsat student cubesat program. TeamIndus, as part of its outreach mandate, is constantly looking to share its learnings, understanding of space systems development with students – we proposed this workshop for MASDAR students and the same was welcomed by the faculty at MASDAR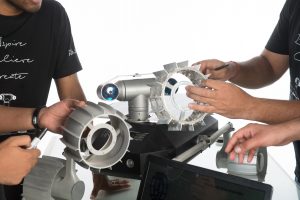 Why is it so important that TeamIndus get involved with these kind of outreach programmes?
TeamIndus, from inception, was designed to be an open, accessible mission for large part of its engineering, and we have several initiatives in India – Lab2Moon, Orbiter2Moon programmes – that have worked well from the perspective of sourcing new ideas & talent, inspiring the next generation of engineers, enabling a broader cross-section of audience to get involved. Space, especially private space programmes require a concerted infusion of talent, resources and support to thrive – we see our Outreach initiatives as an important step in creating an enabling ecosystem for future space programmes.
Are you running any similar events in conjunction with other organisations?
TeamIndus works very closely with a large number of education institutions in India and with students across the world to encourage them to contribute ideas, concepts – we are reaching out through our programs to various age groups and strata of students – in addition to Lab2Moon, Orbiter2Moon we are also running Campus Ambassador, Moonshot Cadets, Moonshot Wheels programs in India.
How vital is it to engage others and take them on your journey with you?
Private space will require a broad base of talent and support, we have always believed our outreach programs are an integral part of our Mission and will hold us in good stead for future programmes.
Can you tell us how the TeamIndus moon mission is progressing?  
TeamIndus completes its Qualification model testing in July, expects to complete its Protoflight model testing by October and head out to SHAR by the end of the year.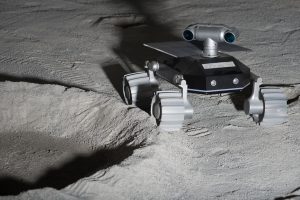 What were your take-aways from the event at Masdar Institute?
As we always believed there is great deal of interest especially amongst the next generation of engineers to be part of a wider programme to develop, apply & deliver next generation engineering including newer processes, application of updated technology solutions, programme management. We believe there is a natural partnership given the deep roots and people to people connect UAE shares with India and this alliance can bring about great benefits for the people and engineering technology capabilities of both the countries.
SpaceWatch Middle East thanks Rahul Narayan of TeamIndus for the interview.
Original published at: https://spacewatch.global/2017/06/the-spacewatchme-interviews-teamindus-and-yahsat-collaborate-and-bring-lunar-rover-to-stem-day-at-masdar-institute/