This week, from 15-16 June, the Swiss Space Office will present the Swiss Space Industry Days. This event will be a must-attend for any company, established or emerging, that is part of the space industry in Switzerland and beyond. The Space Industry Days will provide valuable, up-to-date information to current and potential stakeholders on various European institutional programmes and will also act as a platform to exchange experiences on a fast changing space landscape. The keynote address will be delivered by Robert Boehme, CEO of PTScientists, the German company that is planning a Mission to the Moon to revisit the Apollo 17 landing site and to drive their pair of Audi lunar quattro rovers along the lunar surface.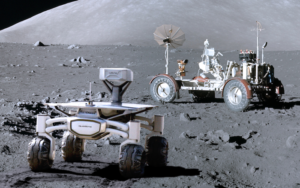 Johann Richard, Programme Manager Technology, Telecommunication and Navigation, Swiss Space Office, took time to speak to Helen Jameson about the Space Industry Days and the Swiss space industry.
Can you give me some background on the Swiss Space Industry Days? How did they come to be organised?
This is actually the first time that we have organised such a large industry event in Switzerland. We have had a number of days and events for industry and academia related to space in the past. We have provided an opportunity for our stakeholders to learn more about space programmes, especially those of the European Space Agency (ESA), because 95% of our space-related national investment is ESA missions and projects. We have held some smaller events in the past but from last year, we have had  the feeling that the time is right to  be doing something bigger. We have seen a significant increase in new commerce entering the domain and a number of these companies come to us with questions relating to how they can do business with ESA or use ESA to develop commercial products or services to then jump-start their space business. So, we have decided to organise these industry days and have received about 170 registrations so far.  We hope to have around 150 participants who will mostly be from Switzerland but also from other countries such as France, Germany, Hungary, Italy, the Netherlands, Spain and even the U.S.
Is this like speed dating for the space industry?  Is that correct?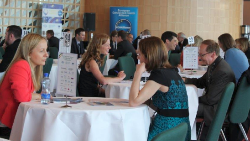 Exactly, to some extent. Aside from some inspiring talks and insight into ESA's work and functioning as well as what is happening in space in Switzerland and beyond, we want to give our participants an opportunity to network. We want them  to hold bilateral (or multilateral) discussions and to match their interests with those of other companies and other stakeholders. Interestingly, we have seen that, despite the small country that Switzerland is, many of the stakeholders are not known to each other even if they have much to offer and can benefit from cooperation and from each other's knowledge, competence and expertise. That is something we have seen repeatedly and this event will give the opportunity for more people to meet face-to-face for the first time. This event removes the barriers and perceived difficulties of individual companies approaching each other out of the blue and unsure of the response they might receive or not being aware of the potential they have to cooperate.
What do you think are the main challenges facing the Swiss Space industry at present?

I think there are three main challenges. The first is that there has been quite a steady amount of newcomers entering the field that have had some success. They are newcomers for the upstream and also for the downstream sectors. This creates a new reality in Switzerland insofar that there is more competition and there is also more interest in what's happening. The other important thing is what is happening beyond  Switzerland's borders, in terms of what is happening in NewSpace. There are new commercial opportunities that are also being pursued by Swiss companies outside of Switzerland such as the Mission to the Moon or OneWeb or SpaceX and this demands a transition. The challenge is moving from the way space activities have traditionally been implemented. There have always been companies active in commercial space, but today the way it is done is evolving.
The third is that we are also seeing a situation where we have, for the first time, an operator business being established in Switzerland.  The joint venture between Eutelsat and Viasat to expand broadband in Europe will be headquartered in Lausanne. This is something really very exciting. In addition, since last year, we also have the subsidiary of a large system integrator in Switzerland, which is also a novelty. So, the space industry in Switzerland is becoming more dynamic and consequently more prominent.
You have 169 participants from 8 countries, including Switzerland in this year's event. Would you like to see more involvement from Middle Eastern players in the future?
Swiss companies are building up relationships with companies from other countries, including from the Middle East. There are several Swiss companies that are interested in business in the Middle East.
Let's talk about the Swiss Space industry itself. How is the industry progressing and where would you like to see it go in the future?
First of all, one of the key elements of the Swiss Space policy is that institutional space activities are also conducted for the benefit of our citizens and society at large. Over the past years, we have witnessed an increasing dependence of society and governmental institutions on space-based applications. All the large infrastructure programmes are an important driving force for Switzerland. This is now accelerating. We have the Galileo navigation system in Europe, which is operational and will bring more services to more people in Switzerland as well and also more business opportunities in the downstream sector. This is something we want to prepare our community for – to help them get ready and to understand the difficulties and the peculiarities of this market and how to navigate them successfully.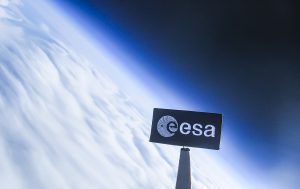 How vital is collaboration with other nations in the interest of pushing the global space industry ahead?
From an institutional perspective, there are many projects we are pursuing that are international in nature such as the ISS – and in the scientific area as well. We are always open for collaboration and we have a number of companies that are active on a very global scale, not only with the US but with other space faring nations that are looking to do business with emerging space actors. We try to create partnering conditions that allow them to do their best and to use ESA and ESA's programmes to prepare them for global competition and the global market. There are a number  of programmes within the framework of ESA that support the development of commercial services and products and we endeavour to use these to gear up  our industry. The global collaboration between companies, between stakeholders is very important, not least because participating in ESA programmes shouldn't be an end in itself but should be the springboard to greater success on a global scale.
What message would you like to give our readers about the Swiss space industry?
Sometimes, it seems to us that from outside, most people only see the big space players in Switzerland. They are, of course, very important but there are many more smaller as well as emerging companies which have very interesting products and technologies and innovative approaches to solve problems. I would like to stress that it is worth taking a second look at Switzerland. Don't stop with the obvious candidates that are already known. Take a second look and you will see the huge talent that is too often overlooked!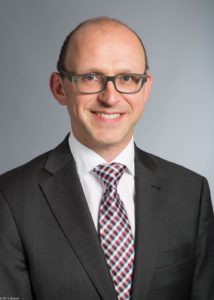 About Johann Richard: As Programme Manager for Technology, Telecommunications and Navigation at the State Secretariat for Education, Research and Innovation SERI, Johann Richard contributes to the creation and fostering of a sustainable space economy in Switzerland.
Johann Richard is supporting Swiss organisations and companies to achieve their objectives in technology development for future space missions and the commercial space sector. His work within the Swiss Space Office at SERI and as a Delegate to the European Space Agency ESA puts him in a position to bring together the institutional world of ESA with the needs and priorities of Switzerland for a globally competitive, innovative national Space Landscape. Johann Richard oversees ESA BIC Switzerland, a nation-wide business acceleration and incubation programme for space and space based startups, implemented jointly with the European Space Agency.
Before working in the Swiss Space Office of SERI, Johann Richard worked for multiple, international service providers for Multichannel, E-Commerce and Collaboration solutions, specializing in User Experience Design and Strategy Consulting for national and international clients.
Johann Richard finished his diploma in physical Electronics in 2001 at University of Neuchatêl and complemented these studies with an Executive Master in Business Administration, in 2009, specializing in Innovation Management in Bern.