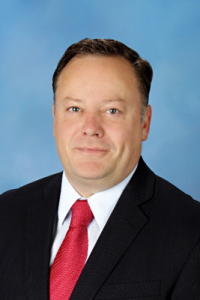 In the latest SpaceWatch Middle East interview series, Torsten Kriening speaks to Christophe Bauer, Vice President Business Development of L3 Electron Devices. They discuss the L3 space business and Middle East market, areas for growth, company innovation and the future of the business. 
Tell us about L3's space business. What are your strengths and what makes the company unique?
For 50 years, L3 Electron Devices has been a leading supplier to the space and defense industries. Historically known for our top-performing Traveling Wave Tubes (TWTs), Electronic Power Conditioners (EPCs) and fully integrated Traveling Wave Tube Amplifiers (TWTAs), we have broadened our capabilities and now offer space-qualified, state-of-the-art Xenon Ion Electric Thrusters and power processing units.
In the space market, we serve both the Government and Commercial segments, while in the non-space market we provide products critical to the Airborne and Surface Radar, Military, and Commercial Communications and Instrumentation segments.
L3 Electron Devices is unique. We design, develop, fabricate, integrate and test each product at our fully integrated facility in Torrance, California, USA. This greatly benefits our customers by streamlining the procurement process, reducing costs and life-cycle times, and ensuring a solution that meets or exceeds performance requirements.
High Throughput Satellites require new components and better efficiency. How is L3 working to service this new market and applications that it will enable?
L3 Electron Devices is reshaping the TWTA market by introducing revolutionary technologies to better serve the High Throughput Satellite (HTS) market. This includes new frequency Q- and V-band TWTAs. Additionally, our efficiency rating is superb.
210 Watt Ku-band with a world record 74% efficiency rating
170 Watt K-band with 65% efficiency
L3 is the only company in the world with a 300 Watt Ka-band TWTA
The key to a more capable satellite is a high-power, wideband downlink signal. L3 Electron Devices' next- generation of products includes a Q-band 200 W downlink TWTA and a V-band 200 W uplink TWT. We are proud to continue our 50-year heritage of developing the most advanced TWTAs and TWTs — all in one place.
What are the components and subsystems you can sell to Middle East countries? (Assuming that many of them are under ITAR restrictions.)
Our TWTAs are not under International Traffic in Arms Regulations (ITAR) restrictions; they fall under the U.S. Department of Commerce EAR-99 category. This makes it much easier to export for commercial satellite programmes worldwide.
With our traditional product lines, L3 Electron Devices has delivered more than 4,700 space TWTs and 2,100 TWTAs to customers around the world. Our space-qualified products range from L-band to V-band, with output powers from .5 Watts to more than 250 Watts. In the non-space markets, L3 has delivered more than 20,000 TWTs and is recognised as the leading supplier of high-power coupled cavity TWTs over the frequency range from C-band to Q-band and millimetre wave helix TWTs for SATCOM radar and instrumentation applications. All modern designs incorporate this unparalleled experience, ensuring high reliability and optimised performance in harsh environments.
Most recently, satellite programmes in the Middle East that use our TWTAs include Al Yah 3 for Abu Dhabi-based satellite operator Yahsat, Es'hailSat 2 for Qatar-based satellite operator Es'hailsat, and Azerspace-2 (also known as Intelsat 38) for Azerbaijan-based satellite operator Azercosmos. We are also operating flawlessly on Türksat 4A and B for Turkey-based satellite operator Türksat.
How is business generally for L3 in the Middle Eastern market?
L3 markets its TWTAs to satellite manufacturers. Additionally, many satellites operating over the Middle East use our products.
Speaking more broadly, which new areas in space technology should we watch out for? For example, when do you believe we will see broad usage of new bands, like Q and V?
Spectrum resources are scarce and we are witnessing less and less Ku- and Ka-band spectrum availability. Moving up in the RF spectrum is the logical path, and Q- and V-band broad usage is not too far away. From our perspective, the wide bandwidth allocated by the International Telecommunication Union (ITU) to satellite services in Q-/V-bands makes these frequencies the most promising candidates for the emerging broadband systems.
The satellite business is going through a period of transformation. How is L3 dealing with this and what do you believe are the main challenges ahead? What is your take on the emerging LEO constellations market?
The emerging LEO constellations offer a new business alternative to the traditional GEO satellites. L3 is paying close attention to the LEO constellations and studying how to best address this market in the very near future. We also see the GEO market transforming itself toward High Throughput Satellites for which L3's SSPA high-power amplifiers are very well-suited. When you combine the world record efficiency of L3's TWTAs and high transmission power, a satellite operator is able to translate savings on mass and DC power consumption into additional revenue generation.
L3 is a company that is very focused on communication, radio frequency technology and in-depth engineering. How do you inspire young people to join you? What inspirational message would you give to the next generation of L3 employees?
L3 is a high-technology company committed to attracting and cultivating innovators. The company has focused on a broad recruiting program and we're interested in attracting the next generation of student engineers to our industry. (https://www.l3t.com/careers)
How did you come into the space business and what fascinates you about it?
Earlier in my career, I worked for a world-leading manufacturer of telecommunications equipment that was also in the business of manufacturing telecommunications satellites. As terrestrial and satellite networks were starting to converge, it made perfect sense to promote end-to-end solutions involving both the space and ground segments.
I have been privileged to work in all aspects of the space business, from ground systems to space systems, including launch services. What intrigues me most about our industry is the people I get to work with. Our industry is global and multicultural and we all see space as the next frontier!
Christophe Bauer is Vice President of Business Development at L3 Electron Devices, Inc. (EDD), a division of L3 Technologies Corporation based in Torrance, California.  In his current role, Christophe is responsible for Commercial and Government customers' acquisition and retention both domestically and internationally.
Christophe joined L3 Technologies in September 2015 from Lockheed Martin Space Systems Company (LMSC) where he successfully led the Arabsat 6G campaign, marking the return of LMSC into the Commercial Satellite Market after five years of absence with the first sale of the enhanced A2100 satellite platform.
Prior to his work at LMSC, Christophe lead the commercial sales team at SpaceX, and can be credited for filling the backlog with many Falcon 9 launch services contracts at a time when the rocket had little or no flight heritage. Prior to SpaceX, Christophe worked at Alcatel-Lucent and was successful winning numerous complex satellite as well as ground telecommunications contracts.
Christophe holds a Master of Business Administration from the University of Dallas as well as a College Degree from EDC-La Defense, a well-known Business School located in Paris, France. Christophe's hobbies include travel, world politics and all type of sports.
SpaceWatch Middle East thanks Christophe Bauer, Vice President Business Development of L3 Electron Devices, for the interview.
Original published at: https://spacewatch.global/2017/03/the-spacewatchme-interviews-christophe-bauer-of-l3-electron-devices/