If you want to subscribe or you received a coupon, please click on any post and this window appears:

To continue the subscription process, please click on subscribe or -if you have a valid account– log in.
Alternatively, you always can use the subscription tab in the menu or the login box -located on the lower right corner- to check your account and to log in:
The next screen shows the available packages. Coupons only work in the package they are defined for. If you got a coupon, go to apply coupon. If not,please go to subscribe (without coupon)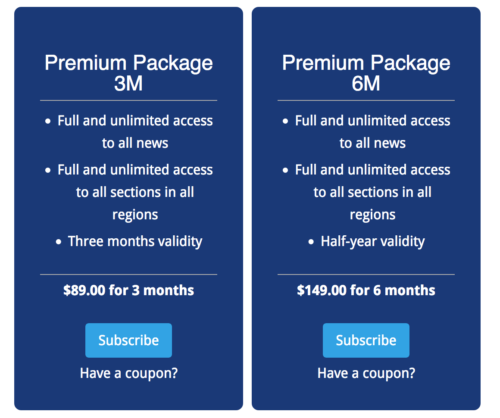 If you have applied a Coupon, the Package will refresh and will show you the new subscription fee – in that case here "free"
Follow the process and enter your personal and payment data please: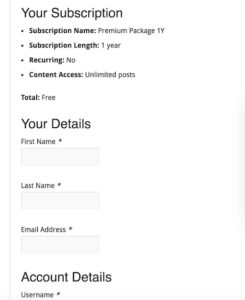 To not miss anything, don't forget to subscribe also to the bi-weekly newsletter and press the subscribe button finally

The progess is finished and you should be able to enter your log in data now.
Enjoy the exclusive content. If you face any issues, please send us an email to [email protected].