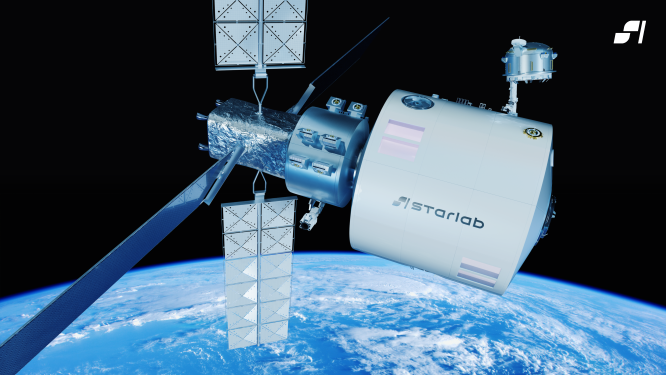 Ibadan, 10 November 2023. – The European Space Agency (ESA), Airbus Defense and Space, and Voyager Space have signed a trilateral Memorandum of Understanding (MoU) at the ESA Space Summit in Seville. The agreement outlines their collaboration for the Starlab space station in the post-International Space Station era. Furthermore, the parties will rely on it to foster science and technology development and explore the potential for collaboration in conjunction with post-International Space Station low-Earth orbit (LEO) destinations.
The collaboration will consequently focus on exploring opportunities for sustained access to space for Europe through the Starlab space station, among others. These will potentially include access to the Starlab space station for ESA and its Member States, for astronaut missions and sustained long-term research activities, as well as commercial business development. Furthermore, it explores the establishment of a complete 'end-to-end' ecosystem comprising the Starlab space station as a low-Earth orbit destination and a potential ESA-developed European transportation system (cargo and crew).
The collaboration may also result in contributions to research projects on upcoming missions, leveraging European technology across various fields, including advanced robotics and automation/artificial intelligence, and advancing European science priorities, such as health and life sciences. The agreement reflects ESA's ambition to enable a smooth transition from the International Space Station towards the sustained exploitation of human and robotic infrastructures in low-Earth orbit after 2030, including through commercial services.
In August 2023, Voyager and Airbus first announced an agreement to form a transatlantic joint venture to support a continuous human presence in low-Earth orbit and a seamless transition of microgravity science and research opportunities in the post-International Space Station era.