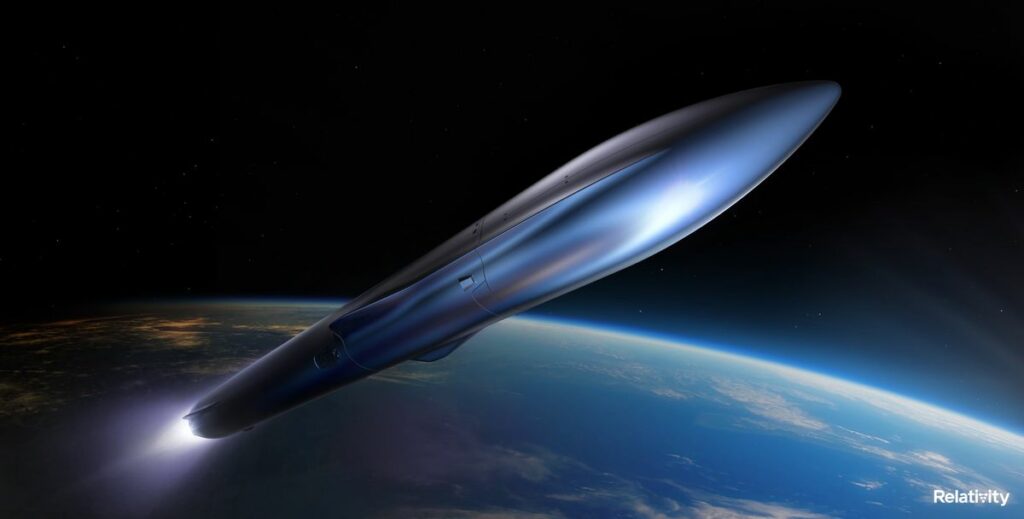 London, 13 October 2023 – Relativity Space, an American 3D printing rocket company, announced the signing of a multi-year, multi-launch Launch Services Agreement (LSA) with Intelsat. Under the agreement Relativity will launch Intelsat satellites on Terran R as early as 2026.
Terran R is a medium-to-heavy-lift reusable launch vehicle aiming to meet growing satellite launch demand. It provides both government and commercial customers access to space. The rocket can support use cases from dedicated payload deployments of constellations or single geosynchronous satellites to rideshare configurations for multiple customers per launch. There are currently nine signed customers for Terran R. 
"We are honoured to be working with Intelsat to launch future spacecraft into their industry leading satellite fleet," said Tim Ellis, Co-Founder and CEO of Relativity Space. "They have an incredible company and team as a world leader in content connectivity with nearly 60 satellites already in orbit. The space industry clearly requires more commercially competitive, diversified, and disruptive launch capacity. Relativity is developing Terran R as a customer-focused reusable launch vehicle to solve this need. We look forward to planning, executing, and successfully launching these missions together with Intelsat."
Relativity's rocket is designed and manufactured at their headquarters in Long Beach, California where its fourth generation Stargate metal 3D printers reside. Stage and engine testing is conducted at NASA's Stennis Space Centre in Mississippi. Terran R will launch Intelsat missions from Space Launch Complex 16, Relativity's orbital launch site at Cape Canaveral Space Force Station in Florida.