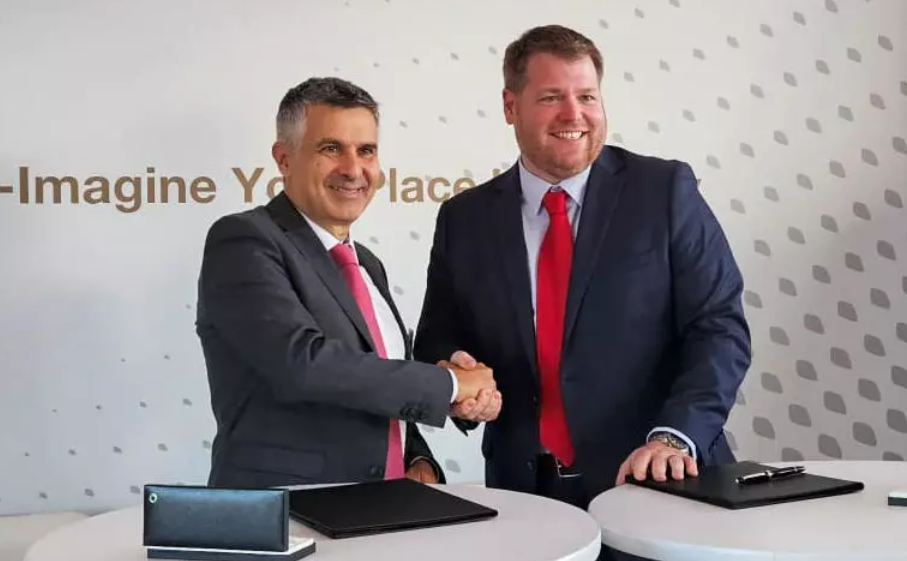 Ibadan, 18 October 2023 – Eutelsat OneWeb has signed a Memorandum of Understanding with Airbus Corporate Jets (ACJ) to facilitate a satellite connectivity experience onboard ACJ's current and future fleet of VIP aircraft. The signature took place at the NBAA Business Aviation Convention & Exhibition (NBAA-BACE) in Las Vegas.
Under the agreement, ACJ Connect Link will utilize the high-speed, low latency, and global connectivity of Eutelsat OneWeb's Low Earth Orbit (LEO) satellite constellation and a dedicated electronic flat antenna. The new flat antenna will also allow drag reduction.
This unique satellite connectivity solution onboard aims at improving the connected passenger experience. As a result, passengers will be able to connect just as if in their home or office, with bandwidth and latency ten times faster than the current Ka/Ku solutions allowing high-quality streaming, live TV, and video conferencing.
"Through this ground-breaking agreement, ACJ is ensuring that current and future discerning owners and passengers will experience high-speed internet in the air, no matter where they are flying," commented Regis Broutee, VP of ACJ Services & Customer Support.
Similarly, Jason Sperry, Head of Business Aviation at Eutelsat OneWeb, added, "The low latency and higher speed that is inherent in OneWeb's latest generation Low Earth Orbit network will facilitate a broad range of applications for passenger productivity and entertainment that to date have been out of reach while inflight."
ACJ Connect Link will be offerable on all Airbus Corporate Jets platforms in November 2024. Furthermore, some operators have already shown interest in the solution to become early adopters.