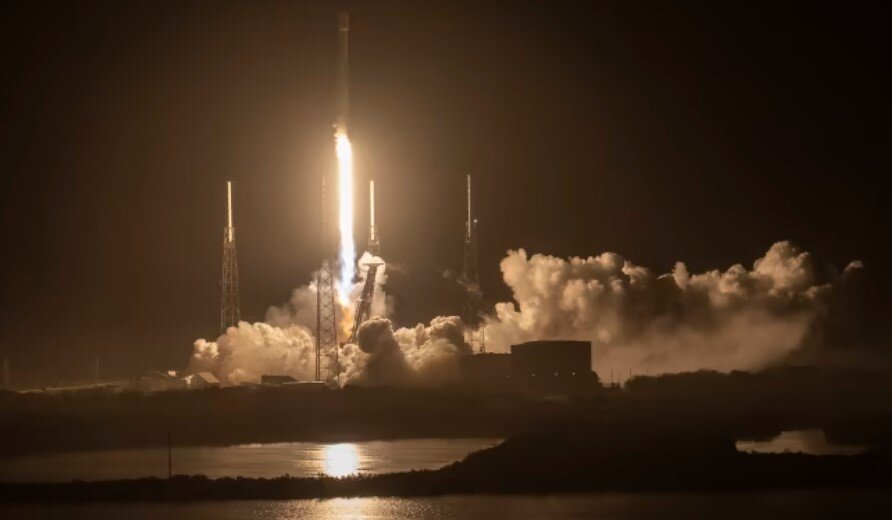 Ibadan, 11 October 2023. – Eutelsat Communications has announced a multi-year multi-million commitment with Marlink for GEO High Throughput Ku-band capacity on its EUTELSAT 10B satellite. The satellite covers Europe, the Middle East, and Africa, as well as critical maritime routes. This new agreement comes in addition to existing partnerships previously signed between Marlink and Eutelsat Group for maritime connectivity across the globe.
Per the agreement, Eutelsat will provide Marlink with targeted, dense and highly flexible bandwidth over the vast sailing areas and offshore locations under the coverage of its satellite. The agreement will also provide Marlink with access to Eutelsat Group's ground infrastructure for robust and secure uplink capabilities. In service since July 2023 at the 10°East orbital position, the satellite carries two multi-spotbeam High-Throughput Satellite (HTS) Ku-band payloads.
Commenting on the agreement, Erik Ceuppens, CEO of Marlink Group, said the "agreement signals our continued commitment to providing guaranteed bandwidth services to customers with mission-critical operations across all maritime industry segments."
Similarly, Cyril Dujardin, Eutelsat Group Co-General Manager of the Connectivity Business Unit, added: "EUTELSAT 10B is a powerful new satellite which opens up mobile connectivity solutions for Marlink in even more seas and oceans of the globe. We look forward to continuing to support Marlink as it continues to roll out its state-of-the-art service to seafarers in all segments of the maritime industry".
Maritime broadband connectivity is booming across all market segments due to the increasing number of connected vessels and the surge in usage from remote access to corporate applications, operational data and crew welfare. This agreement unlocks evermore connectivity opportunities and solutions for clients at sea throughout the vast EMEA region.