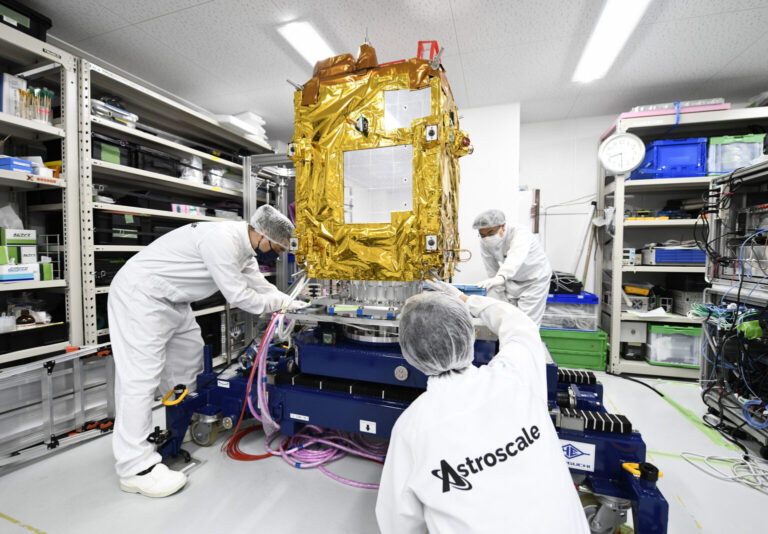 London, 4 October 2023 – Astroscale Japan has been selected by the Japan Ministry of Education, Culture, Sports, Science and Technology (MEXT) for its Small and Business Innovation Research (SBIR) program to develop an on-orbit inspection demonstration mission that will image and diagnose a large, defunct satellite in space, Astroscale announced. 
The MEXT-funded project will be divided into three phases. Astroscale Japan will receive up to JPY 2.69 billion for Phase 1, and up to 12 billion in total for all three phases. The mission development will begin this October with a maximum term of March 2028. 
The SBIR program was established to promote research and development for Japanese start-ups and organisations engaged in advancing innovative technologies. Astroscale Japan will launch a similar mission later this year to inspect and characterise a spent upper stage rocket body. Active Debris Removal by Astroscale-Japan (ADRAS-J) is the first attempt to safely approach, characterise and survey the state of an existing piece of large debris through RPO. During the mission, ADRAS-J is designed to rendezvous with a Japanese upper stage, demonstrate proximity operations, and gather images to assess the rocket body's condition. 
Once deployed to a precise orbit, Astroscale's servicer spacecraft will use ground-based observation data of the client's approximate orbital position to approach the client from a longer distance, then switch over to its own sensors for a safe close approach and inspection of the client.