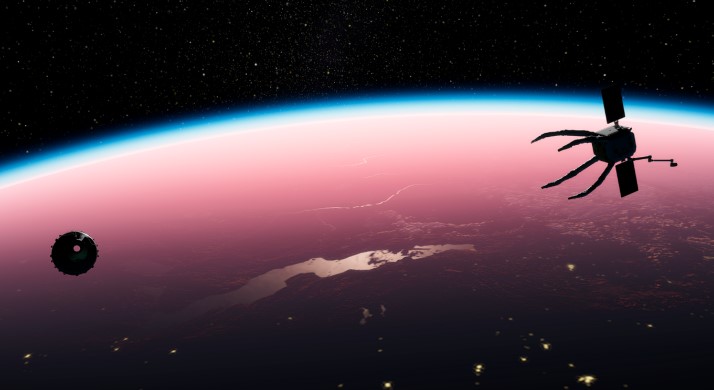 Ibadan, 24 August 2023. – The European Space Agency (ESA) has received information from the United States 18th Space Defense Squadron that it has detected new objects near the VESPA payload adapter. This adapter has remained in orbit following the 2013 launch of a Vega rocket from ESA's spaceport in Kourou, French Guiana. Furthermore, it is a 113 kg, two-meter-diameter, conical upper portion of a payload adapter associated with the VV02 Vega launch that delivered the Proba-V, VNREDSat-1 and ESTCube-1 satellites into Earth orbit.
VESPA is the subject of the upcoming ClearSpace-1 active space debris removal (ADR) mission. ClearSpace developed the mission as the first to remove an existing derelict object from orbit through exact and complex, close proximity and capture operations. ESA procured the ClearSpace-1 mission as a service from ClearSpace to demonstrate the technologies necessary for debris removal and as a first step to establishing a new, sustainable and striving commercial space ecosystem.
The current information indicates that the most likely cause of the event was the hypervelocity impact of a small, untracked object that resulted in a low-energy release of new fragments. A preliminary assessment also indicates that the increased collision risk to other missions that the fragments pose is extremely low.
Despite the incident, ClearSpace-1's development will continue as usual while the relevant parties collect additional data on the event. ESA and industrial partners are also carefully evaluating the event's impact on the mission. In addition, Observations by the US Squadron, the Fraunhofer Institute for High Frequency Physics and Radar Techniques in Germany and the Polish "European Optical Network" members have indicated that the main object appears intact and has not experienced significant alteration to its orbit.