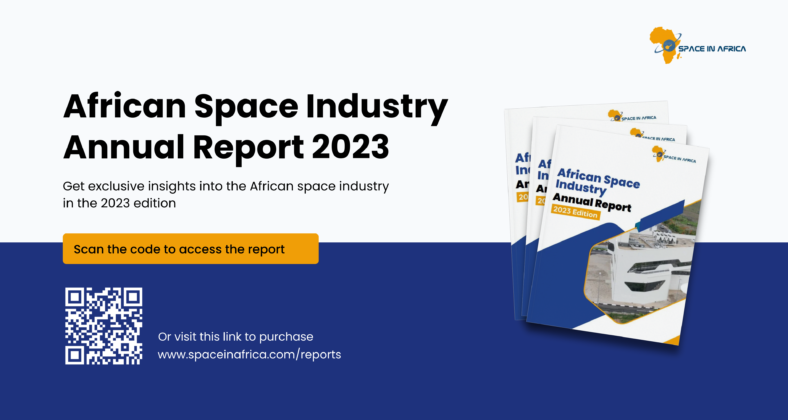 Ibadan, 30 August 2023. – Space in Africa, a media, consulting, and analytics company, has published the 2023 edition of its African Space Industry Report. The report projects the African space economy to grow by 16.16% to USD 22.64 billion by 2026, and with the remarkable spurt in the economy in 2022, the industry is on track to reach this target.
According to the annual report, African countries, in 2023, allocated USD 425.01 million to fund space activities, representing a 14.96% and 18.77% decrease compared to the revised budgets of 2022 and 2021, respectively. The report also disclosed that stiff competition in the broadcast service market has resulted in Satellite TV providers losing market share "to Pay TV providers due to convenience, affordability, and a more comprehensive content range."
Africa's space budget witnessed a notable decline in 2023, which could have been the result of various factors, including fluctuation in foreign exchange rates and the completion of national space projects. This decline reflects a shift in Government priorities, economic constraints, reallocation of funds to address pressing national issues and the evolving nature of space programs as they move into different stages of development.
However, as space technologies become more crucial for achieving sustainable development in Africa, more countries are establishing or strengthening their space programs to realize the benefits of space technologies in their national goals. Moreover, space directly connects to the 17 United Nations Sustainable Development Goals and the 20 goals of AU's Agenda 2063 (Africa We Want). Since African participation in space gears toward sustainable development, it is natural that each country's priorities are in tandem with its current and future needs, some of which include Earth observation applications and digital inclusion.