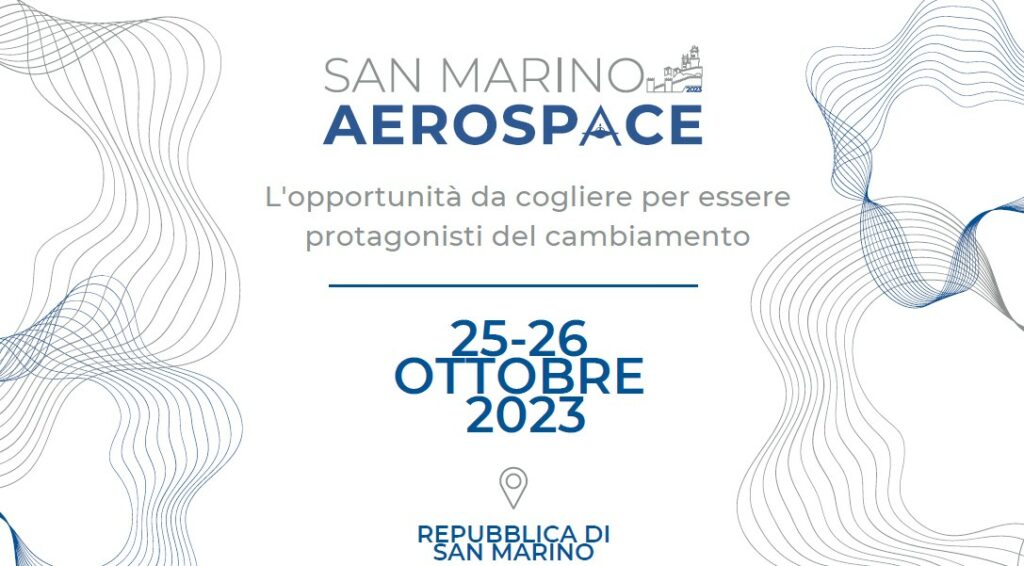 London, 18.08.2023- The Republic of San Marino is entering the space economy by organising the "San Marino Aerospace", the first international event dedicated to the aerospace and space economy hosted on Mount Titano. The event will take place at the Spazio Multieventi on October 25th and 26th. It will provide an opportunity for meeting and cooperation between institutions, laboratories, companies and start-ups. 
The Republic of San Marino will host conferences, panels, b2b meetings, demonstrations, workshops and insights, with the participation of Italian and foreign experts in the field of aviation and aerospace. 
There will be over 200 exhibitors present from San Marino, Italy, Europe, the United States and other countries around the world. Currently, the European Space Agency (ESA), the Federation of Italian Aerospace, Defence and Security Companies (AIAD), Thales, Avio Aero, OHB Italia and Dallara are among the organisations and companies that have confirmed their participation.
"The San Marino event looks to the future with an attentive, dynamic and innovative eye, and intends to offer an important opportunity for development and growth for economic, financial and scientific operators", said Fabio Righi, Secretary of State of the Republic of San Marino for Industry, Crafts and Commerce, Technological Research, Simplification, Regulation. "This event is a first edition that intends to pave the way, with the ambition to become biennial and promote San Marino as a point of reference for the aerospace sector, able to unite the European continent with distant countries. In this case it will focus on innovation and the challenges of tomorrow".
The San Marino Event is being promoted by the Council of Ministers of the Republic of San Marino. They entrusted the organisation of the event to the San Marinese company: TAIT, under the patronage of the American Chamber of Commerce in Italy.