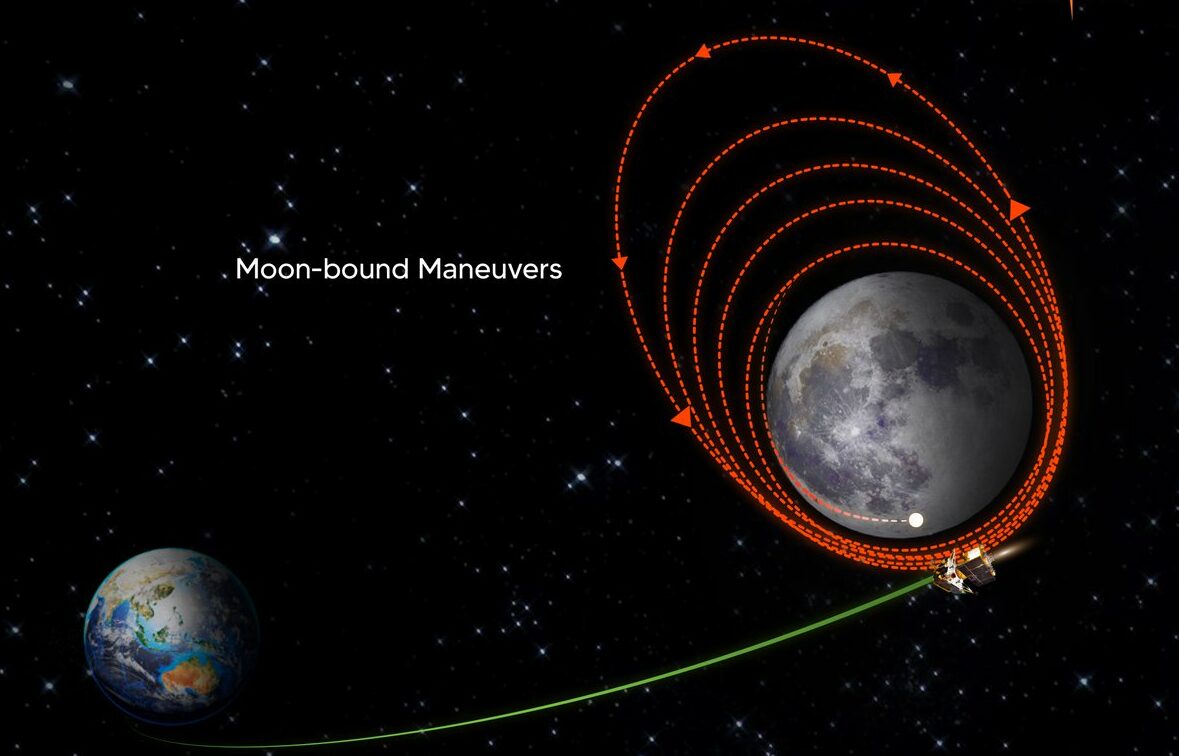 Ibadan, 7 August, 2023. – The India Space Research Organization (ISRO) has released lunar images from the Chandrayaan-3 mission as the spacecraft successfully completed its Lunar Orbit Insertion (LOI). The spacecraft performed the insertion by retro-burning at its closest point to Moon (Perilune) for 1835 seconds, starting at 19:12 Hrs (IST). The maneuver resulted in an orbit of 164 km x 18074 km, as the research organization intended. This is the third time in succession that ISRO has successfully inserted its spacecraft into the lunar orbit, asides from doing so once into the Martian orbit.
ISRO subsequently completed its second lunar-bound orbit maneuver for the spacecraft using the onboard propulsion system. The spacecraft consequently achieved an orbit of 170 km x 4313 km. The Research Organization will attempt its next lunar bound orbit maneuver on August 09, 2023, between 13:00 – 14:00 hrs IST.
The space agency put out the video with the caption "Chandrayaan-3 Mission: The Moon, as viewed by Chandrayaan-3 during Lunar Orbit Insertion". The image showed the Moon in bluish-green color with many craters.
Chandrayaan-3's health has been normal throughout the mission as the Mission Operations Complex (MOX) at ISRO Telemetry, Tracking, and Command Network (ISTRAC) is continually monitoring the health of the spacecraft. The Indian Deep Space Network (IDSN) antenna at Byalalunear Bengaluru, the European Space Agency (ESA), and the JPL Deep Space antenna are also assisting in the monitoring.
ISRO launched its third lunar mission, Chandrayaan-3, on July 14, 2023, from the Satish Dhawan Space Center in Sriharikota, aboard its new heavy-lift launch vehicle LVM. This mission sees India aim to be the fourth Country to execute a controlled landing on the moon, joining the Soviet Union, the United States, and China.