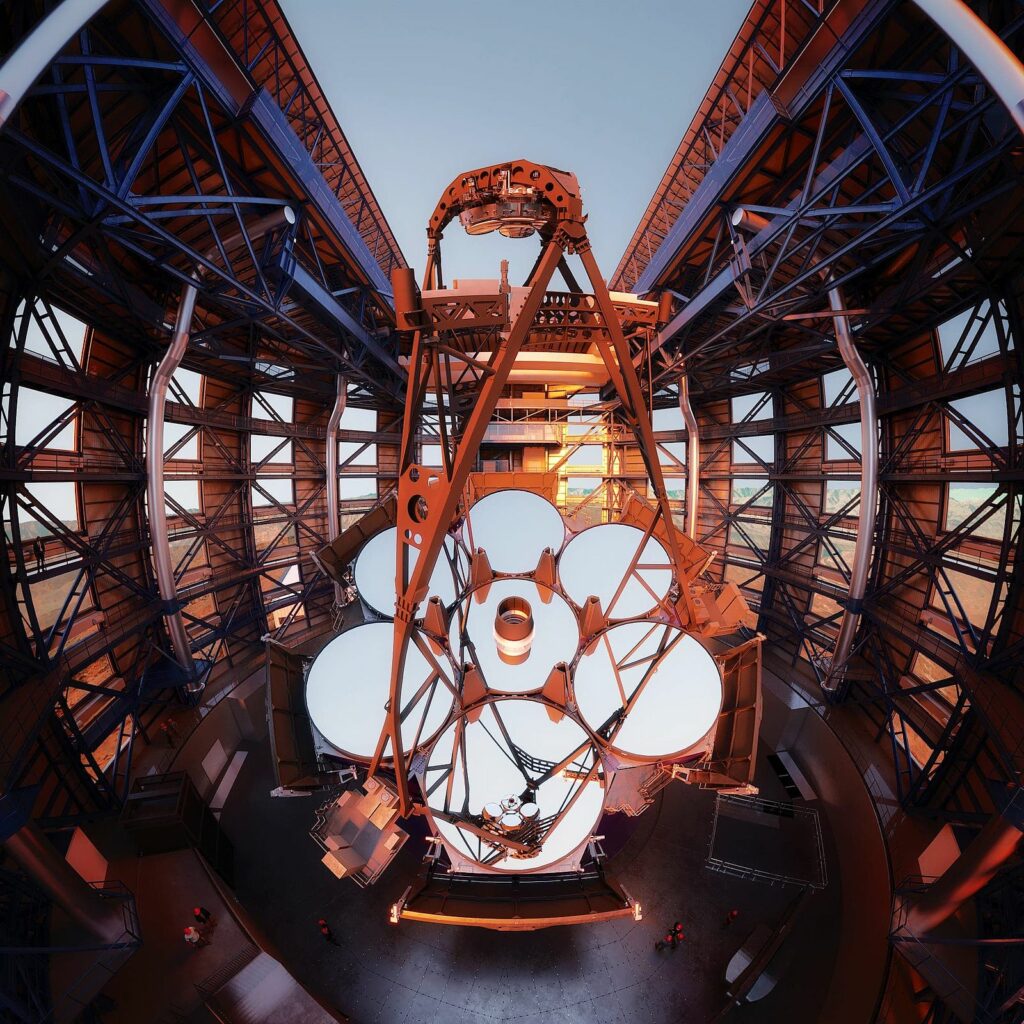 London, 30 August 2023.- OHB Digital Connect and Ingersoll Machine Tools announced on the 28th of August that they have reached an important milestone in the Giant Magellan Telescope (GMT) project. One of the three major subsystems, the Telescope Mount, has passed its Final Design Review (FDR) allowing them to proceed to the next stage of manufacturing. The review took place in Pasadena, California at the premises of the customer GMTO. 
The Giant Magellan Telescope is an extremely large telescope. It is the largest Gregorian optical-infrared telescope in history, standing at 12 stories tall. It will use seven of the world's largest mirrors to see farther into deep space. The contract for the development of the amount was signed between GMTO and the consortium partner OHB Digital Connect and Ingersoll Machine Tools in 2019. 
The review committee concluded in the report that the Mount design fulfils GMTO requirements and was impressed by the level of detail presented during the review, especially the engineering of the Earthquake Damping system, the hydraulic bearing system, and the Mirror covers. 
"The GMT Mount is an incredibly large, complex, and precise machine. The successful FDR was the culmination of the effective collaboration by the talented teams at OHB DC, IMT, and GMTO," said Sam Park, GMT Telescope Structures manager. "The team produced a robust Mount design that balances challenging optical performance requirements, seismic survivability, practical manufacturability, operational reliability, and personnel safety."
Ingersoll Machine Tools will start the production and Integration of the Mount in Rockford, Illinois. After the pre-assembly in the Ingersoll factory, the Mount will be shipped to Chile and mounted on Las Campanas Peak in the Atacama Desert.