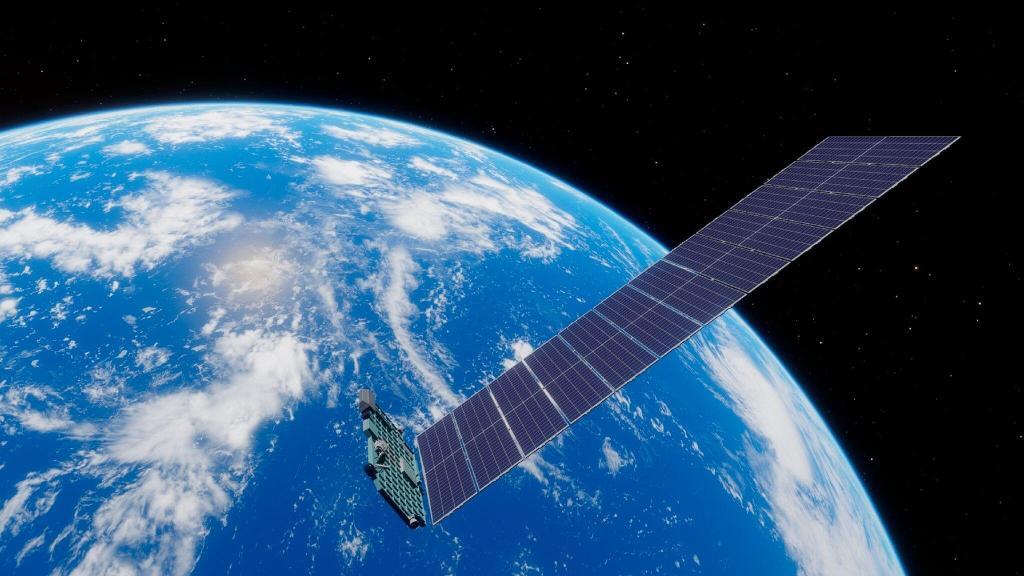 London. 14 July 2023.- Scientists have used the Low-Frequency Array (LOFAR) to observe low-frequency radio waves from satellites in large constellations for the first time. 
For a study published in the Astronomy & Astrophysics journal, scientists from a number of leading research institutions used the LOFAR telescope centred in the Netherlands to observe 68 Starlink satellites made by SpaceX. The authors concluded that they detected "unintended electromagnetic radiation" from onboard electronics. This is different from communications transmissions, which had been the primary focus for radio astronomers previously. Further scientific evaluation including other satellite systems is underway, as this unintended radiation could impact astronomical research. 
"This study represents the latest effort to better understand satellite constellations' impact on radio astronomy," said lead author Federico Di Vruno. "Previous workshops on Dark and Quiet Skies theorised about this radiation, and our observations confirm it is measurable."
Di Vruno and his co-authors initially focused on SpaceX satellites because SpaceX had the largest number of satellites — more than 2000 — in orbit at the time of the observations. The authors expect to detect similar unintended emissions from other low-Earth-orbiting satellites, and further measurement work is already planned focusing on other satellite constellations.
The authors are in close contact with SpaceX and the company has offered to continue to discuss possible ways to mitigate any adverse effects on astronomy in good faith. SpaceX has already introduced changes to its next generation of satellites which could mitigate the impact of these unintended emissions on important astronomical projects. 
Astronomers are hoping to intensify collaboration and engagement with the space industry and regulators to prevent the consequences of this unintended effect on astronomical observations.