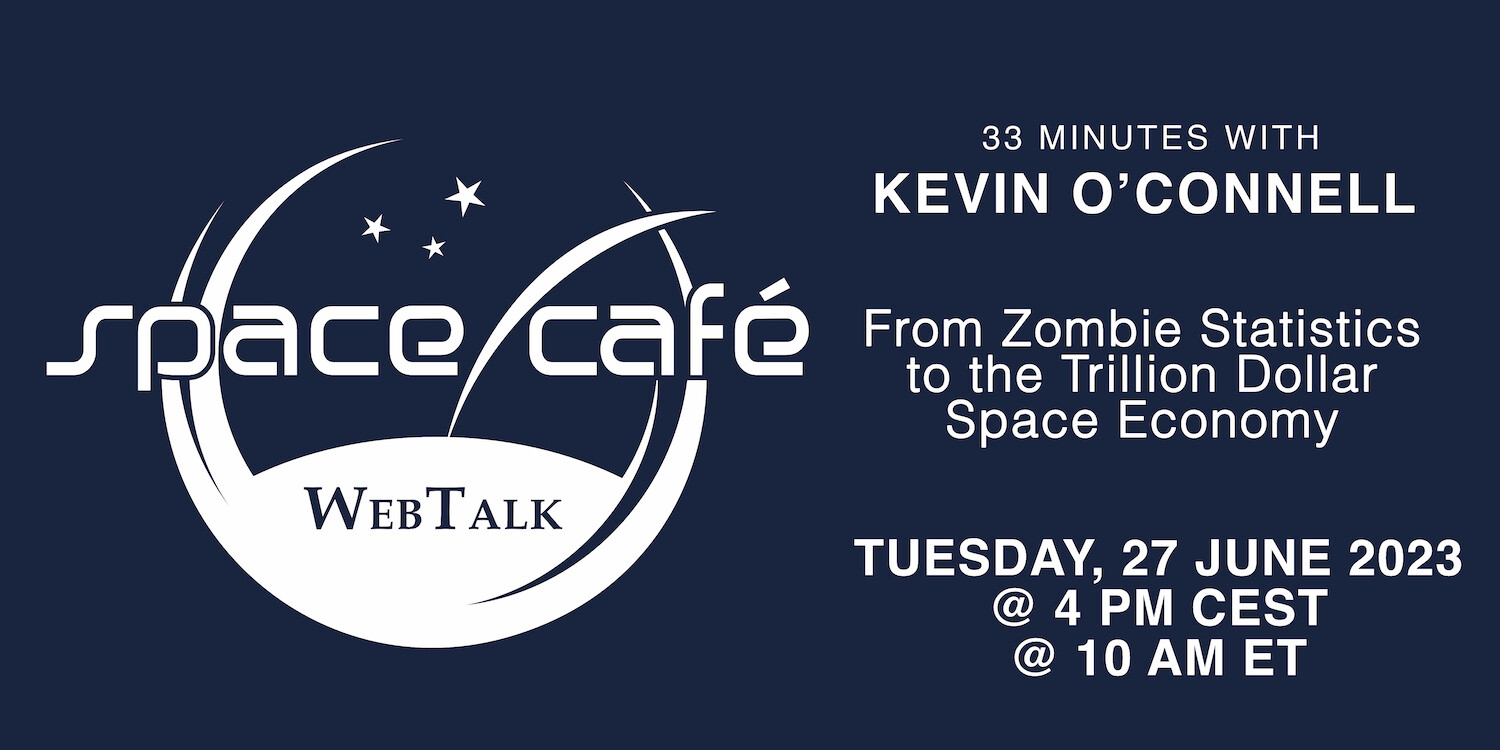 This Space Café WebTalk will feature Kevin O'Connell, Founder and CEO, Space Economy Rising, in conversation with Torsten Kriening, Publisher of SpaceWatch.Global.
From Zombie Statistics to the Trillion-Dollar Space Economy
As strategic and economics conditions change, there are healthy questions about the speed and direction of the future space economy. What are the underlying factors driving the space economy, and how can we distinguish between hype and real drivers? There's no doubt that interest in space is growing, whether as a source of innovation and opportunity, an enabler of new Earth-based services, or as an urgent focus area for space safety and sustainability, In this episode of Space Cafe, we'll get an updated look at the trends to watch and the potential consequences for government managers, industry executives, entrepreneurs, and investors.
Kevin O'Connell is a recognized expert on space commerce, the global space economy, global intelligence activities, and U.S. national security matters. For almost four decades, he has focused on space commercialization and technological competitiveness and how to advance them in global markets. He has also focused on how these innovations impact U.S. and allied national security.
The audience will have an opportunity to ask questions in conversation with Kevin O'Connell.
SpaceWatch.Global is a Europe-based digital magazine and portal for those interested in space and the far-reaching impact of the space sector.
This Space Café WebTalk will be conducted in English.
Reserve your spot now!